Yeats Day celebrations are under way in Sligo to mark the 150th anniversary of the birth of William Butler Yeats, in the county which the poet considered his spiritual home.
For some, the day began with a boat trip on Lough Gill, the inspiration for one of Yeats' most famous poems, The Lake Isle of Innisfree.
Boat trip on #lough gill #sligo for start of #yeatsday celebrations @yeats2015WB pic.twitter.com/7wMqNVFPf6

— EileenMagnier (@EileenMagnier) June 13, 2015
Senator Susan O'Keeffe, Chair of Yeats 2015, said that this celebration of the poet's birth, is about Ireland saying to the world that it is a cultural capital, with a great tradition and a great contemporary wealth.
A free street party on O'Connell Street will be one of the highlights of the day with performances by Cilian Rogers of Workhouse Studios and the Luxe theatre group.
A marathon of Yeats poetry is being undertaken by the Sligo Drama Circle with all 378 of Yeats' poems being recited throughout the day.
President Michael D Higgins will be present at the Poet Laureate and National Poets event at the Knocknarea Arena at IT Sligo tonight.
Yeats was born in Sandymount in Dublin on 13 June 1865, but spent childhood holidays in Co Sligo, which inspired much of his work.
The Nobel Laureate died in January 1939 at the age of 73.
Minister for Arts, Heritage and the Gaeltacht Heather Humphreys is in Sligo today to join in the celebrations for Yeats Day 2015.
She will be at Lissadell House for an afternoon of events.
The minister will unveil a portrait of Yeats by his father, John Butler Yeats, courtesy of the Officers Mess Haulbowline, kindly loaned to Lissadell House by the Irish Naval Service.
She will also award the prizes for the Yeats Poetry and Art Competitions.
This evening, Ms Humphreys will attend the Poet Laureate event at IT Sligo's Knocknarea Arena, where President Higgins will be the guest of honour.
Dan Mulhall, Ireland's ambassador to Britain, this morning described Yeats as Ireland's Shakespeare. 
Interviewed by John Humphreys on the BBC Radio Four programme Today, he said: "Yeats deserves to be known as Ireland's great poet: as well as being a 19th Century lyricist, after World War I he became a great modernist poet and for a significant period he was someone who engaged on a daily basis with the public life of Ireland."
Senator Susan O'Keeffe, chairperson of the national steering group of Yeats 2015, said the anniversary is attracting international attention but is also creating great excitement locally.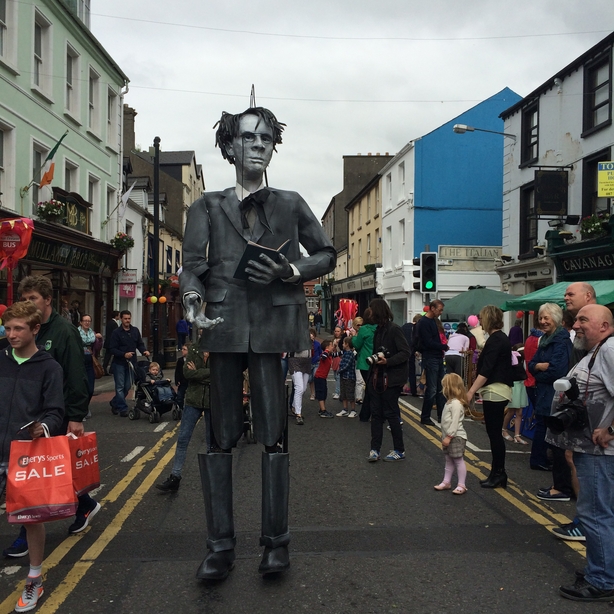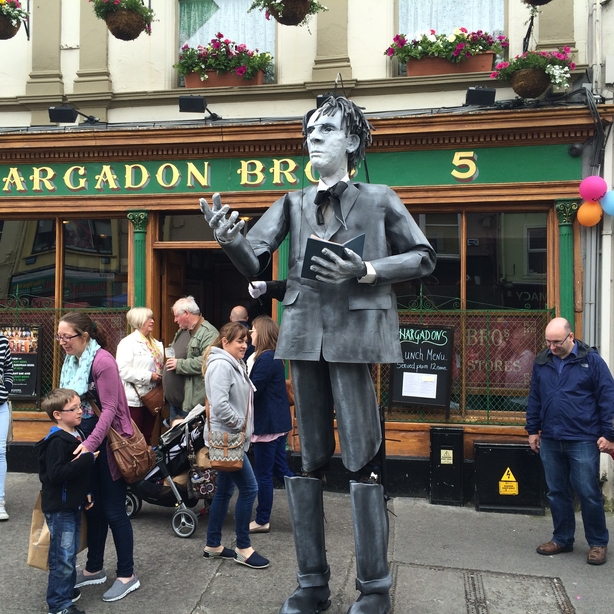 A Yeats puppet, made by Cillian and Imelda Rogers, is part of a street theatre event in Sligo this afternoon.
A commemorative stamp was issued by An Post yesterday to celebrate the anniversary.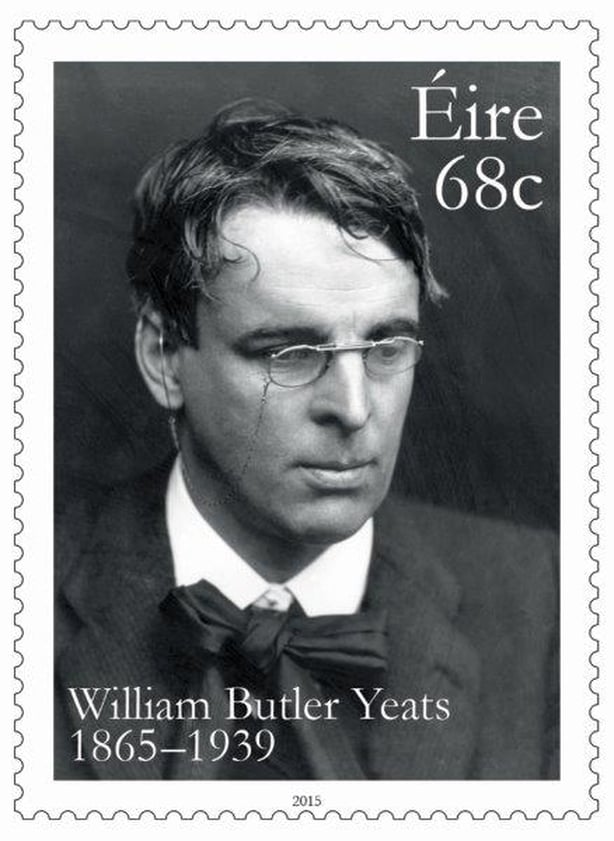 The stamp was unveiled in Sligo, a place of inspiration for the poet, by Irish Ambassador to the UK and Yeats scholar Daniel Mulhall.
On this day 150 years ago #WBYeats was born. His dad, the artist John Yeats, drew this picture of his baby son pic.twitter.com/R1mktpilE2

— Lissadell House (@LissadellHouse) June 13, 2015
WB Yeats was born 150 years ago today. 'Cast a cold Eye On Life, on Death. Horseman, pass by.' #irishfact pic.twitter.com/tHStbu4euc

— Dublin Airport (@DublinAirport) June 13, 2015