Minister for Health Leo Varadkar has said Ireland is on par- or slightly better than- most developed countries in terms of maternity services, despite some shortcomings and failings.
Minister Varadkar was responding to a report on maternity services from RTÉ's investigations Unit, broadcast on Prime Time last night.
Minister Varadkar said that a maternity strategy group will report by the end of the year, but that maternity services in Ireland are not any more unsafe than maternity services in other developed nations.
Speaking on RTÉ 's Drivetime the minister said said as long as human beings work in the maternity services and use machines- human error will occur.
However, he said, staff need to treat patients compassionately and that is a key challenge.
The health minister said that, he believes, women need to be offered more choice; more midwifery-led services over consultant-led, should one so choose.
In connection with the HSE Investigation into staff conduct issues arising from the HIQA report into the Midland Regional Hospital Portlaoise, the Minister said that an NHS group will have the investigation completed in three months.
Minister Varadkar said should they find that individuals need to be held accountable; there will be a hearing into their conduct.
Following the publication of a critical HIQA report last month, the HSE has said the terms of reference for an investigation into staff conduct issues at the Midland Regional Hospital in Portlaoise hospital will be finalised once the external investigators commence their work.
The external Investigators will engage with a representative group of the families who are central to the HIQA Report.
The Investigation will involve two elements; one examining issues or failures of a clinical nature and a second that will examine issues or failures from a management perspective at all levels.
The clinical probe will be lead by Gillian Duffy, senior NHS nurse and midwife.
The managerial aspect of the investigation will be lead by two former NHS experts, Peter Colclough and Sir Neil McKay.
Speaking in Wexford today Taoiseach Enda Kenny said last night's Prime Time report highlighted cases that were unacceptable under any circumstances.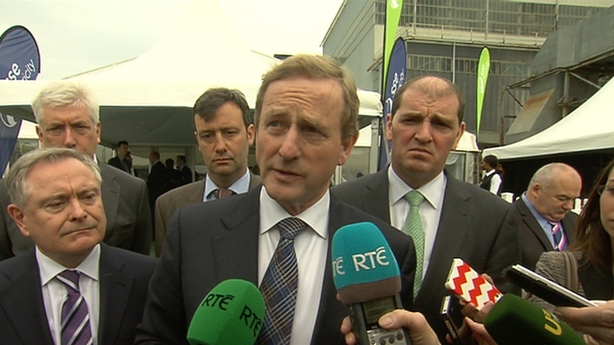 Mr Kenny said he regrets that these incidents happen but it is important that we know they do happen and that they can be dealt with in a way where the patient is "central".
He said lessons need to be learned and improvements need to be made and added that HIQA has "begun to do unannounced inspections of services".
Earlier today, the mother of a baby who died at the Midland Regional Hospital, Portlaoise said she was not shocked to learn that there were 67 "extreme incidents" which led to permanent incapacity or death at maternity hospitals last year.
Speaking on RTÉ's Today with Sean O'Rourke, Roisin Molloy, whose son Mark died in 2012, said it is clearly not true to say that Ireland is the safest place in the world to have a baby.