Minister for Foreign Affairs Charlie Flanagan has said the Government could seek a presidential pardon for Ibrahim Hawala once his trail has concluded.
Mr Flanagan described as unrealistic the prospect of the Dublin teenager being released before the judicial process ends.
Speaking in the Dáil this evening the minister also urged the 19-year-old to end his hunger strike and to maintain his health.
His sister, Fatima Hawala, said her brother began a hunger strike three days ago in a last bid to secure his freedom.
She said his mental health is deteriorating rapidly.
Mr Hawala has been in custody in Egypt for one year, nine months and 28 days.
He was arrested at a mosque in Cairo by security forces after a demonstration in 2013.
His trial has been postponed seven times and another hearing is scheduled to take place on 2 August.
The 19-year-old from Tallaght in Dublin is facing a mass trial, with nearly 500 other people.
Speaking on RTÉ's Today with Sean O'Rourke, another sister of Mr Halawa, Nosayba Halawa, said her brother managed to smuggle a note to his family saying that he is innocent and would go on hunger strike if his case was adjourned again.
She said that he has been very upset and they are very concerned for his wellbeing, adding that he is next to a room where he can hear inmates being tortured.
Mr Flanagan told the Dáil earlier he and Taoiseach Enda Kenny met Mr Halawa's father and two of his sisters last week.
Mr Flanagan said at that meeting, he and Mr Kenny were informed that the teenager had indicated that he was considering embarking on a hunger strike.
He said: "Noting that Ibrahim's welfare was of paramount concern, I advised against this course of action saying it was unlikely to serve any positive purpose in his trial and would, obviously, be detrimental to his health.
"This view is shared by Ibrahim's lawyer who has given him similar advice.
"I am asking Ibrahim to maintain his health by taking food...

Embassy officials attended the most recent hearing on 3 June, and visited Mr Halawa for the 41st time on Monday 8 June, Mr Flanagan said.
Earlier, Mr Kenny, told reporters he had to be very careful not to do or say anything that would make the situation worse for Mr Halawa.
He said there had been 40 visits from the Irish Consular Office in Cairo and that while he was very conscious of Mr Halawa's circumstances, he was also conscious that whether he liked it or not, it is the legal system of Egypt that applies in this case.
Mr Kenny said he did not like a situation when anybody was on hunger strike and he hoped that it can end quickly.
He said it was a case of showing "exceptional interest from an Ireland perspective on this" and that the Minister for Foreign Affairs was very much aware of all of the issues involved.
Ms Halawa said that there needs to be strong diplomatic work advocating for his release and that it has been two years since anything has happened with his case.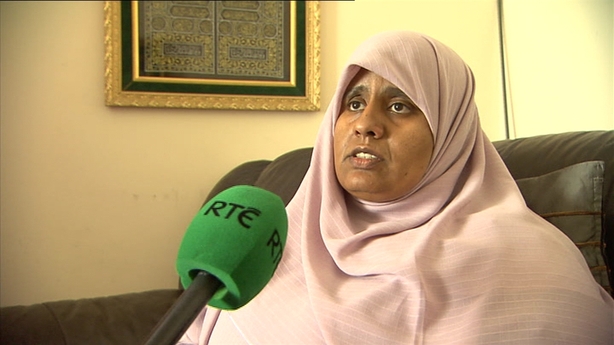 "It wasn't his first time to think about the hunger strike. Before he tried to do it, he thought about it twice and he was planning to do it.
"Me and my mother managed to stop him from doing it and we told him 'it's going to harm your body, it's going to harm you', but this time my mum tried and he refused.
"He can't handle it anymore," she added.