Planned industrial action by members of the Irish Nurses and Midwives Organisation at Beaumont Hospital tomorrow has been deferred after talks at the Labour Relations Commission.
The INMO had served notice of the action last month over what it said was the failure of management to recruit additional nursing staff and address "unsafe" conditions in the Emergency Department.
INMO Industrial Relations officer Lorraine Monaghan said that progress has been made over the past two weeks over conditions in the emergency department and a recruitment plan is in place to fill existing vacancies.
A workforce review is to be set up, with an independent chairperson, to establish appropriate staffing levels for the emergency department.  
This group will aim to complete its work and issue recommendations within four weeks of its establishment.
Meanwhile, the INMO has called on the Health Service Executive to undertake a review as to why patients are not being allocated beds.
The organisation made the call following several recent reports of very elderly patients being left on trolleys for long periods of time.
Recently it emerged that a 101-year-old was left on a trolley at Tallaght Hospital in Dublin for 26 hours.
A second 101-year-old woman spent over 24 hours waiting on a trolley in University Hospital Limerick emergency department, it emerged yesterday.
Speaking on RTÉ's Morning Ireland, INMO industrial relations officer Mary Fogarty said University Hospital Limerick was constantly overcrowded both in the wards and in the emergency department.
Ms Fogarty claimed there were several reasons for this, saying: "We have a shortage of hospital beds in the midwest region and we have an acute shortage of nursing staff.
"We have older peoples' services reducing in terms of the community care services, for example in the last number of weeks 24 additional beds in older peoples' services have been closed in St Joseph's Hospital in Ennis to meet standards for HIQA.
"But we also have a very poor organisation of work in terms of the distribution of elective clinical work around the midwest region's five acute hospitals."
Ms Fogarty rejected suggestions from the University of Limerick Hospitals group that there had been an unexpected increase in patients over the past week, saying overcrowding was constant.
"Every day is the same inside in the emergency department; elderly people on trolleys lined up along small narrow corridors, insufficient number of nurses to care for patients and embarrassment at this point for nursing staff to have to face patients and their families with this type of health care system."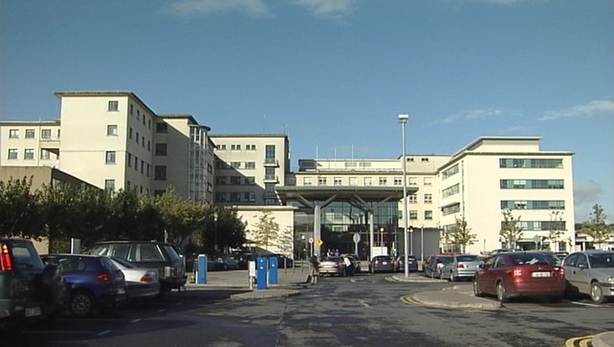 Meanwhile, University Hospital Galway was the most overcrowded in the country today, with 40 patients waiting this morning, according to the INMO.
Around the country, there are 417 admitted patients on trolleys in emergency departments or on wards waiting for a bed.
Other hospitals badly affected are Our Lady of Lourdes in Drogheda with 37 patients waiting and Beaumont in Dublin with 35.