Pope Francis has said the world faces "a kind of third world war being fought piecemeal".
The Pope celebrated mass before 60,000 people in Sarajevo and urged Bosnians to seek lasting ethnic and religious harmony to heal the deep, lingering wounds of the 1992-1995 war that devastated the former Yugoslav republic.
He is in Bosnia for a one-day visit aimed at bolstering reconciliation between Serb, Croat and Muslim communities.
The trip to Sarajevo comes 20 years after the end of the war that ripped the Balkan state apart and left it permanently divided along ethnic lines.
More than a third of Bosnia's mostly Catholic Croats have left Bosnia since the war and the country of 3.8 million people is divided in two between a Bosnian Serb republic and a Croat-Muslim federation.
Sarajevo, once a beacon of multiculturalism, is also now largely split along ethnic lines.
During today's Mass at the Olympic stadium Pope Francis said "The cry of God's people goes up once again from this city, the cry of all men and women of good will: war never again."
The Pope listed the sufferings endured by Bosnians, mentioning refugee camps, destroyed houses and factories, and shattered lives.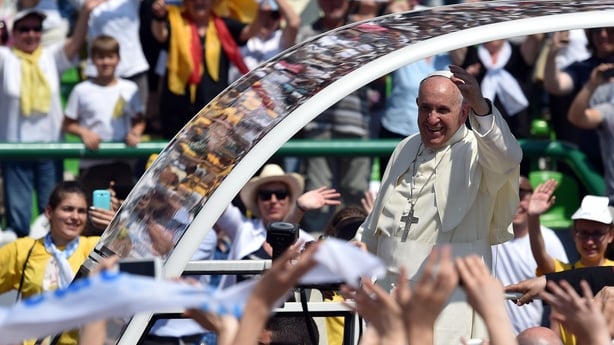 "You know this well, having experienced it here: how much suffering, how much destruction, how much pain," he said, raising his voice as he read his homily in Italian.
He issued another criticism of the weapons industry, condemning "those who speculate on wars for the purpose of selling arms".
The Pope arrived in the city days after the entry into force of a landmark EU agreement on closer ties with Bosnia, part of a new Western initiative to encourage political and economic change.
Vatican officials believe Pope Francis can have a positive impact by promoting the kind of inter-faith dialogue he holds dear.
Pietro Parolin, the Vatican Secretary of State who heads up the Holy See's diplomacy, said Francis would visit in the spirit of a pilgrim, promoting dialogue and peace and hoping to raise spirits among Catholics.
"The consequences of war have been felt particularly by the Catholic community. In some parishes there are very few families left, many of them elderly," he said.
"In December the 20th anniversary of the war will be remembered but the traces and the wounds of war are still there."
The highlights of Pope Francis's ten hours in Sarajevo included the open air Mass and a meeting between the pontiff and representatives of the Catholic, Orthodox and Muslim communities, as well as the small Jewish community.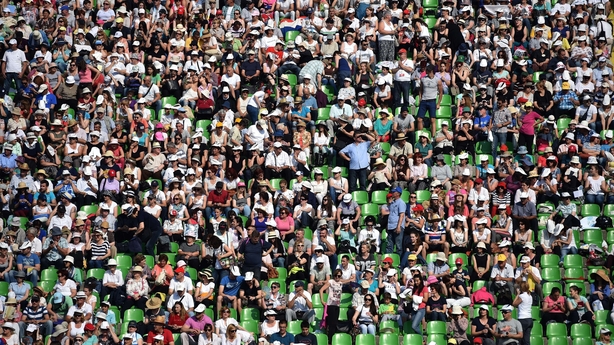 Around 40% of the population of Bosnia is of Islamic heritage, just over 30% are from the Serbian Orthodox tradition and around one in ten, almost uniquely Croats, describe themselves as Catholics.