Glaciers in part of Antarctica have started to thaw fast, adding to sea level rise that threatens coasts and cities from New York to Shanghai, a team of scientists has said.
However, another expert in the field immediately cast doubt on the conclusions of the study, suggesting it had greatly overestimated the rate of ice loss.
The glaciers along a stretch of coast about 750km long in the southern Antarctic peninsula, which snakes up towards South America, began to thin suddenly from around 2009, the team which produced the study said.
"This area is starting to lose ice very rapidly ... an area where we didn't expect it to happen," lead author Bert Wouters, of the University of Bristol in England, told Reuters. The study was published in the journal Science.
The team estimated that water from the glaciers in the region were now adding 0.16mm a year to global sea levels, which are rising at about 3mm a year overall.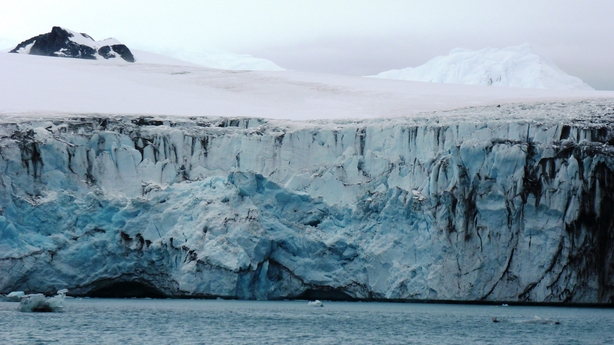 From 2002-10, satellite monitoring indicated that the glaciers were gaining snow and ice as fast as they were slipping into the sea.
But something happened around 2009, speeding the slide.
The scientists linked the thaw to changes in winds and ocean currents that have been linked by other studies to global warming and a thinning of the ozone layer high in the atmosphere.
But Andy Shepherd, a director of the Centre for Polar Observation and Modelling at the University of Leeds, said their calculations might have overlooked shifts in snowfall.
"I think the new estimates of ice loss computed (from the thinning of the ice) are far too high, because the glaciers in this sector just haven't speeded up that much," he said.
The UN panel of climate scientists says sea level rise could accelerate this century to almost a metre from 20cm in the past century due to rising temperatures.
It says that it is at least 95%  probable that man-made greenhouse gas emissions, rather than natural swings in the climate, are the main cause of warming temperatures.