The Chairperson of the Referendum Commission has said if people do not exercise their right to vote in tomorrow's referendums, the decisions would be made by others.
People are being asked to decide on whether to allow same-sex marriage, and whether to reduce the age of presidential candidates from 35 to 21.
In Carlow Kilkenny, a by-election will decide who will replace Phil Hogan, who is now the European Commissioner for Agriculture and Rural Development.
Over three million people will be entitled to vote tomorrow, with over 60,000 making the effort to make a late registration.
Speaking in Dublin this morning, Mr Justice Kevin Cross urged everyone to get out and vote.
He also warned against taking "selfies" in the polling station.
Mr Justice Cross said taking selfies might endanger the secrecy of the ballot - and could result in serious consequences for those that did it.
He said people would be given two ballot papers tomorrow when they go to the polling station - a green one in relation to the age of presidential candidates and a white one in relation to the marriage referendum.
Voters should mark an 'X' in the place provided and should not do anything such as putting any comments or other types of marks on either of the papers.
If people did this, he said, they were likely not to have their votes counted.
He said that people would probably have received their polling card by now. He added that if voters had lost their polling card, or did not get it but were still on the register, they could still vote.
He advised people to bring some form of ID with them such as a driving licence, passport or social welfare card.
The Referendum Commissioner said it was important, whatever people thought, to vote, because that was the opinion that counts.
He said the people of the country had all heard the opinions on both referendums and now the only opinion that counts was the opinion of those who bother to get out and vote.
He said if people do not vote the decision will be made by someone else.
Church of Ireland divided on same-sex marriage
The Church of Ireland's bishops have conceded they are divided on the same-sex marriage referendum.
Alone among the major churches in Ireland, the Church of Ireland has not taken a formal position on the vote.
The country's only female bishop, Pat Storey of Meath and Kildare, has announced she is voting No in the same-sex marriage referendum.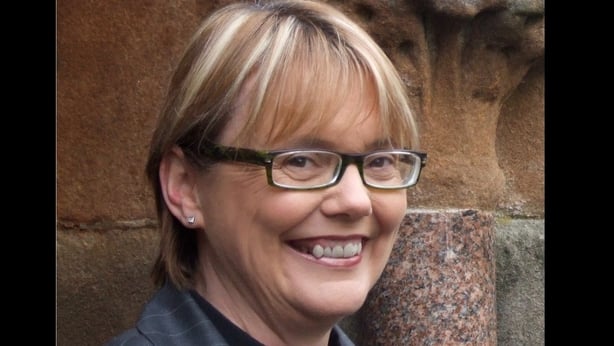 In a letter circulated to clergy in her Church of Ireland Diocese last weekend and published today, she states that current civil partnership laws give gay people clear civil rights, which she fully endorses.
But she disagrees with the referendum's proposal to redefine marriage.
"It is my view that, where possible, children benefit most from both genders parenting them."
"That is not to say that single parents who find themselves alone, do not do an immensely great job in raising their children. Yet I believe that it is God's intention that, where feasible, children should have a Mother and a Father" she said.
The church's bishop of Cashel, Ferns & Ossory, Michael Burrows, supports a Yes vote in and has referred to gay rights as "the great justice issue of our time".
Bishop of Cork, Cloyne and Ross Paul Colton also supports a Yes vote.
Last year, he acknowledged that he is part of a religion and institution that has caused deep hurt and damage to gay people over the centuries.
He told an LGBT gathering in Cork that if the referendum passes, it would simply enable the State to make provision for the marriage of people of the same gender within the State's own framework.
"Churches, such as the Church Ireland, will continue to have their internal regulation," he said adding that he hopes the time may come when his church will review this discipline, in the same way that some of its sister churches have done.
Ballots are being cast today in the referendums on islands off the west coast.
There are 726 people registered to vote on five Donegal islands including Gola, Tory and Arranmore.
Polling station open on #gola island #donegal #referendums pic.twitter.com/TwYfSzTKIT

— EileenMagnier (@EileenMagnier) May 21, 2015
Votes have already been cast in some hospitals, hospices and nursing homes.
Polling stations will be open tomorrow from 7am until 10pm.
A broadcast moratorium on the referendums and by-election takes effect this afternoon.