A spacecraft powered by solar energy has been launched into the Earth's orbit today as part of a flagship project by the Planetary Society.
Known as LightSail, the rocket will be propelled through space using so-called "flight from light", where protons from the sun's rays give the small craft the momentum to move forward.
Its light is absorbed by reflective sails that deploy after take-off.
They are roughly the size of a boxing ring and the thickness of a bin bag.
A mounted camera will capture the sail's deployment every seven seconds.
The launch took place at about 3.45pm Irish time from Florida's Cape Canaveral Air Force Station.
LightSail is a citizen-funded project and is the brainchild of the world's largest non-profit space advocacy group, the Planetary Society, which hopes the launch will pave the way for a full solar sailing voyage next year, which would see it orbit Earth.
Today's launch did not see the solar-powered facilities of the spacecraft called into action, but tested the sail's deployment mechanism.
The flight is not carrying the craft high enough to escape Earth's atmospheric drag, and will thus not demonstrate controlled solar sailing.
But LightSail will test its attitude control system and study the behaviour of the sails for a few days before it is pulled back into the planet's atmosphere.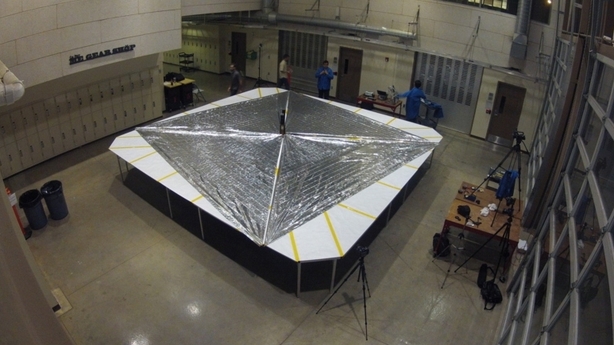 More than 11,000 people have financially backed the project online, raising almost $600,000 (€539,000). The total cost of the mission is $4.5 million.
Unlike fuel-powered engines, solar energy provides continuous acceleration for the spacecraft which increases in speed over time.
The 32 square metres of sails will be housed on a three-unit CubeSat - a type of satellite about the size of a loaf of bread - which makes up the rocket.
CubeSats have previously had difficulty being launched due to the lack of room for fuel, meaning their previous space expeditions have been limited to ride-alongs on other rockets.
It is believed that CubeSat launches will be a more cost-effective method of space exploration.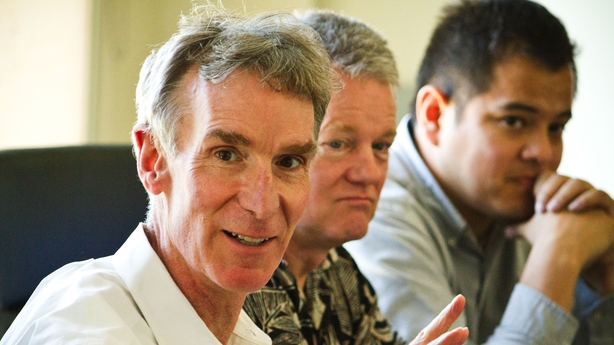 Planetary Society Chief Executive Bill Nye said of the project in March: "I'm naturally happy and excited, but I admit, a bit nervous.
"We've been working to get a solar sail into space since I joined the Planetary Society board in 1997.
"It's quite a milestone. Deep breath, no turning back now, this baby's on its own now. Here we go."