Software company Slack says it will create 100 jobs over the next two years with the opening of its European headquarters in Dublin.
Taoiseach Enda Kenny, Minister for Jobs Richard Bruton and representatives of the company are announcing details of the firm's expansion to Dublin at Trinity College today.
Slack says the jobs will be customer support and account management roles for the European market.
Slack is a messaging platform for business teams which integrates with a range of other services including Twitter and Dropbox.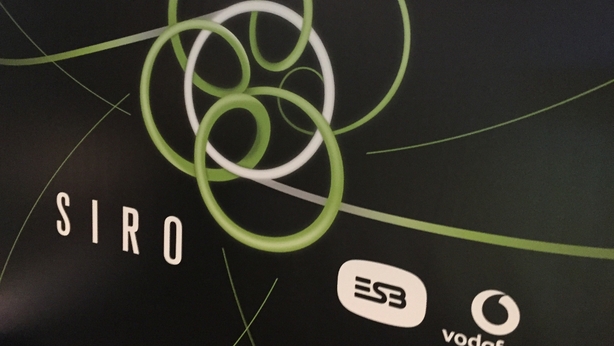 Meanwhile, 200 temporary construction jobs and 60 permanent positions are being created by a new broadband joint venture between the ESB and Vodafone, which officially launched this morning.
The new company, called Siro, is to invest €450 million in bringing super-high-speed fibre optic broadband cables right into 500,000 premises in regional towns around the country.
Eircom will roll out a similar service to 19 locations from August, with 66 more to follow.
The Minister for Communications, Energy & Natural Resources has said he can give certainty that the Government will nail the issue of providing rural areas access to broadband.
Alex White told RTÉ's News At One broadband speed in rural areas will be the same as that in Dublin.
Minister White said that where the commercial sector won't go, there will be State intervention which will ensure that all homes are reached.
He said that homes will get a minimum of 30 Mbps of connectivity, with the state scheme beginning in 2016 and the last house reached by 2020.