Minister for Health Leo Varadkar has said he is ashamed at the manner in which patients were treated at the Midland Regional Hospital in Portlaoise.
He told the Joint Oireachtas Committee on Health and Children: "I have to say I am ashamed at the manner in which patients were treated without respect, care and compassion when they most needed it, by members of my own profession and other professions.
"Patients and their families were treated dreadfully and at times inhumanely," he added.
Mr Varadkar said it was important to challenge those who seek to make resources the excuse for all failings, otherwise it will always be the default excuse.
He added that "it costs nothing to care, honesty costs nothing, in fact it probably saves money, and neither does compassion".
The minister also said "the report highlights an urgent need to embed a patient-focused culture throughout the health service", adding he intends that "this should not just be another report".
He said the new National Maternity Strategy being developed, will put the needs of mothers, babies and their families at its centre.
Parents 'poured out their stories' to minister
Mark Molloy whose baby son died at the Midland Regional Hospital in Portlaoise described last night's meeting with Mr Varadkar as harrowing.
Speaking on RTÉ's Six One, he said that families, who had waited for years to tell their stories, poured them out to the minister.
Mr Molloy said many families echoed the same struggles with the hospital, adding that the meeting was emotional and difficult.
He said there needs to be accountability and a disciplinary structure for people at all levels within the HSE.
He called for an independent national review of maternity services across the country.
HSE chief confident Portlaoise provides safe service
HSE Director General Tony O'Brien told the health committee he is confident that the hospital in Portlaoise provides a safe level of service to its patients today, although there are questions about its sustainability to be examined.
An external investigator is being appointed to look at disciplinary matters at the hospital and the names of the investigator and terms of reference will be published shortly.
Mr O'Brien said the hospital was safe as a consequence of measures taken over the past two years to improve the quality and safety of services there.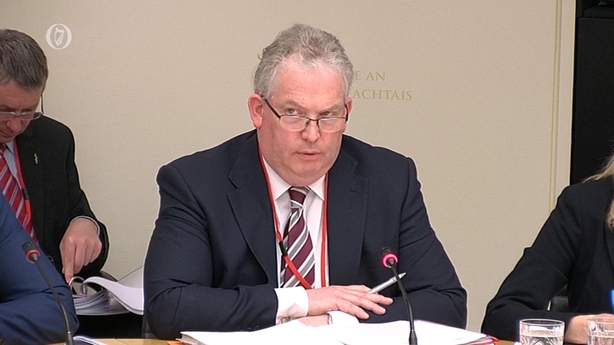 He also said he had decided to bring in an external investigator to look at issues of concern as part of a disciplinary process.
Many issues did not find their way to the right decision-making levels and this must be investigated in accordance with fair procedures.
Mr O'Brien said many issues which arise at Portlaoise are not just about funding or the quality of clinical care, but about the human and compassionate care that was not provided.
He said that Portlaoise is a very busy hospital and expects to deal with 1,900 births in the maternity unit this year.
Mr O'Brien said he was very conscious of the potential of negative publicity surrounding the HIQA report to undermine the confidence of some of the patients who use the hospital's services.
He insisted that any failings relating to the past have now been or are being rectified and that Portlaoise is on a path to being an excellent hospital.
Mr O'Brien said the staffing moratorium across the public service has affected the situation up to recent times.
Áras Attracta investigation progressing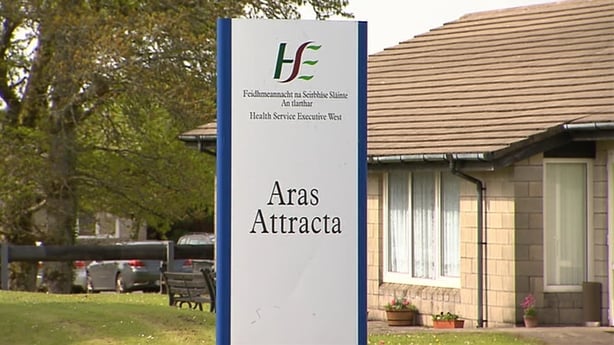 In relation to Áras Attracta, Mr O'Brien said the investigation and disciplinary procedure is progressing on schedule, having received clearance from An Garda Síochána to recommence its work.
He said the aim is to have the investigation work completed by the end of May or early June, with the findings and final report completed by the end of July.
He said that Dr Kevin McCoy's Assurance Review is progressing well, having met residents, family members, staff and management.
Mr O'Brien said a new governance structure is being implemented, with a new Director of Service post advertised.
Under the leadership of the new director, he said three discreet centres will operate within the campus, with each centre specialising on the particular needs of service users.
Fianna Fáil health spokesperson Billy Kelleher said that almost no lessons have been learned by the HSE from previous investigations.
He told the committee there seemed to be a complete inability to follow through on recommendations.
Committee chairman Jerry Buttimer said it will hold a special meeting with the HSE on the HIQA report into Portlaoise next Tuesday.
Sinn Féin's health spokesperson Caoimhghín Ó Caoláin said it was premature to talk about the closure of some of the 19 maternity units around the country.
He said there needed to be a recognition of inadequate staffing and noted there were 33 unfilled vacancies at Portlaoise.
Mr Ó Caoláin said he was very concerned at the upset and confusion talk of closures would cause, adding that pregnant women should not be herded into over-centralised services.
Mr O'Brien said that his acceptance of the recommendations in the HIQA report does not mean he agrees with everything in the report "but that is not for now".
When asked by Mr Buttimer if it looked bad that two agencies of the State were involved in a dispute over a very sensitive matter, Mr O'Brien said it was unfortunate that one of those agencies chose to put the report in the public domain "and it wasn't me".
Mr Buttimer said that HIQA had denied this yesterday when it came before the committee.
Mr O'Brien said he felt it was extraordinary that as head of the regulated body, he was not being afforded the courtesy of the information he needed to respond to HIQA's request for a submission.
However, this was later resolved when he asked the Department of Health to intervene.
In the Dáil, Tánaiste Joan Burton said the best health outcome for the baby and the mother should be at the core.
She said she also welcomed the fact that the Minister for Health has initiated an update of the national maternity services.