Minister for Justice Frances Fitzgerald has said she is confident with the security measures being put in place ahead of Prince Charles and his wife Camilla's visit next week. 
She said she believes Prince Charles will have a very positive visit here and that gardaí are alert to any security issues.  
Minister Fitzgerald has also commended gardaí for their ongoing activity in relation to dissidence in this country. 
A controlled explosion was carried out in Co Louth in the early hours of this morning as part of an investigation into dissident activity.
An Army Bomb Disposal Team arrived on the scene in Dromiskin at 10.20pm last night.
The Defence Forces said component parts were made safe at the scene and the explosive material was destroyed by controlled explosion.
The scene was declared safe at 3am.
Two other bomb disposal teams were also deployed yesterday.
A team made safe two viable improvised explosive devices in the Manorhamilton area of Co Leitrim.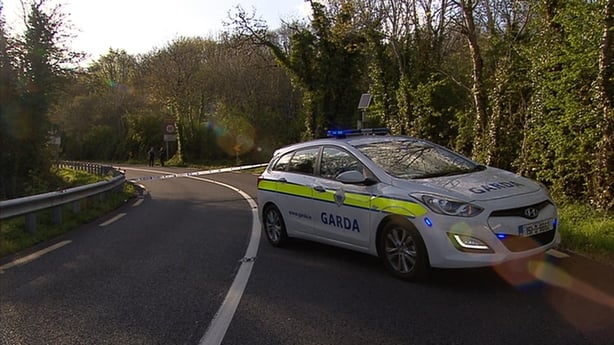 A suspect device was found during a vehicle search by gardaí and a cordon was put in place for public safety.
In Co Wexford, a bomb disposal team made safe component parts of explosive device making equipment in Courtown.
The component parts were found during a garda search of a private residence in Courtown yesterday evening.
A small number of nearby houses were evacuated for a time.
Gardaí are continuing to detain six men with dissident republican links for questioning after the seizure of pipe bombs, bomb components, a firearm and ammunition in three counties.
Gardaí carried out their searches yesterday in Leitrim, Louth and Wexford.
Ms Fitzgerald said the security of the State has to be protected and our visitors as well, and that is the Garda's intention at all times. 
In relation to Prince Charles's visit to Ireland next week, she said that every action will be taken to ensure the vast majority of people welcome that visit.