A US Marine helicopter is still missing a day after a second earthquake in Nepal killed dozens of people and triggered landslides across the country.
Nepal is still reeling from last month's devastating quake that killed more than 8,000 people and injured close to 20,000.
The US helicopter was delivering aid in Dolakha, one of the districts hit hardest by both quakes, yesterday when it went missing with six Marines and two Nepali soldiers on board.
Six Nepali helicopters and about 400 soldiers have so far found no sign of the Marine Corps UH-1Y "Huey" in forested and rugged terrain.
A US Marines spokeswoman said there was no evidence to indicate a crash.
The Pentagon there was no information to verify reports that the helicopter had been found and the aerial search would resume tomorrow.
Roads in Dolakha were cracked and littered with large boulders, a Reuters witness said.
In Suspa Kshamawati village 80% of the houses were completely destroyed.
The Canadian Red Cross pulled a nine-strong medical team out of Tatopani, which is on the road from Kathmandu to Tibet and was close to the epicentre of yesterday's earthquake, citing the danger of landslides.
A field clinic, which had been treating more than 50 patients a day, was threatened by a mountain block that looked like it might break loose, a spokesman for the Red Cross said.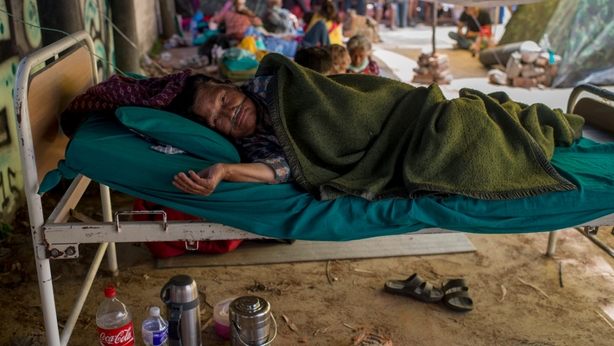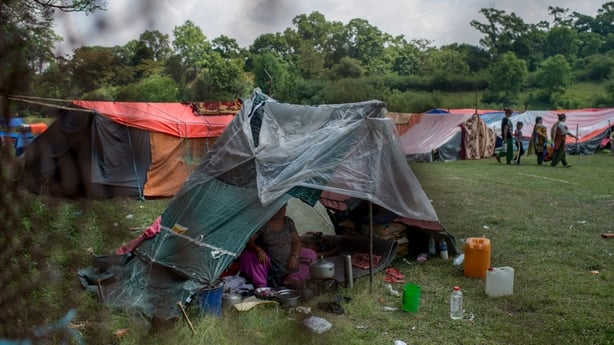 A police official in Kathmandu said 80 people had died and 2,376 were injured in yesterday's quake, which also killed 17 people in neighbouring India.
Charikot, 75km east of Kathmandu, was one of the hardest-hit areas.
Most of the reported deaths were in towns and villages which, like Charikot, were only just starting to recover from last month's quake.
The tremors have left areas of Nepal unstable, leading to fears of more landslides, especially when seasonal monsoon rains begin to fall in the coming weeks.