The polls have closed in the UK general election, with a hung parliament widely predicted, with none of the major parties winning an overall majority.
However, the important fact will not be who has the largest number of MPs, but who commands the confidence of the House of Commons.
Party leaders were out early today to cast their votes in the most uncertain general election in the UK for decades.
Conservative party leader David Cameron arrived with his wife Samantha at a polling station in his Witney constituency in Oxfordshire.
Meanwhile, Labour leader Ed Miliband and his wife Justine voted in his Doncaster north seat in the contest which will decide which of the two men will enter No 10.
Miliband in a minute: Watch a one minute guide to the man who could be Britain's next Prime Minister #GE2015 https://t.co/q6Yy78oB2n

— RTÉ News (@rtenews) May 6, 2015
Ukip's Nigel Farage cast his vote in his Kent constituency of Thanet South knowing that his political future is on the line having promised to step down as party leader if he is not elected.
In contrast, SNP leader Nicola Sturgeon - who is not standing for Westminster - was out voting in Glasgow east.
Ms Sturgeon is assured of her position and confident of a nationalist surge that will see the SNP wield unprecedented influence in the UK parliament.
Ahead of #GE2015 watch a one minute guide to the most talked about woman in UK politics Nicola Sturgeon https://t.co/pjO4Y9ceKX

— RTÉ News (@rtenews) May 5, 2015
But with millions of voters apparently still undecided or open to changing their minds, the likely new Westminster balance of power still remains unclear.
Among the last set of polls, three showed the main parties level pegging, three had the Conservatives in front by a single point and one gave Labour a two-point advantage.
UK Election Results - Live updates
If the polls have called it right in the campaign then that will see the start of round two - as the discussion and debate between possible coalition partners gets under way.
Among the last set of polls, three showed the main parties at level pegging; three had the Conservatives in front by a single point and one gave Labour a two-point advantage.
Mr Cameron said the way voters cast their ballots would "define a generation".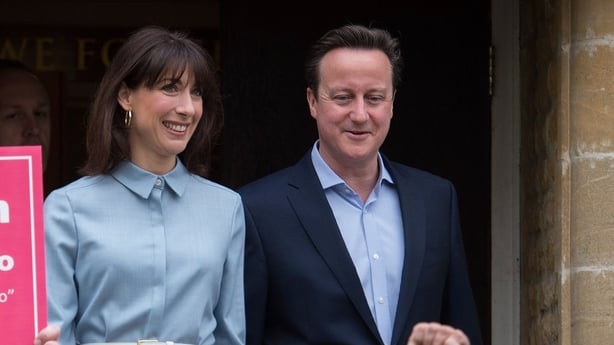 He appealed for more time to build a better Britain, warning a Labour government would be "held to ransom" by Scottish nationalists.
But Mr Miliband accused him of hiding the truth about deep spending cuts that posed a "real and present danger" to families' finances.
He urged people to bring an end to "five years of unfairness, five years of failure".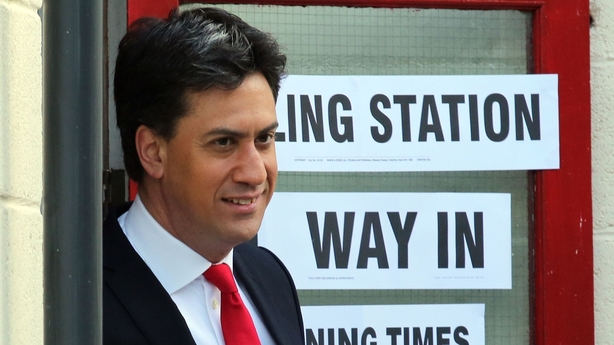 In one of the biggest pre-election polls, a YouGov survey of 10,000 voters for The Sun suggested that the main parties were on 34% each, but with a significant 17% saying they were yet to make up their minds, a figure indicated to be as high as 25% in a ComRes poll for ITV and the Daily Mail.
In the past, such a tie would have been enough to propel Mr Miliband into Downing Street but an SNP surge in Scotland threatens to rob Labour of dozens of its traditional strongholds north of the border and of the chance to govern alone.
A YouGov poll in Scotland for The Times shows Ms Sturgeon's party, with which Mr Miliband has ruled out any formal deal, enjoying 48% of support to Labour's 28%, suggesting that several key figures including Scottish Labour leader Jim Murphy in danger of losing their seats.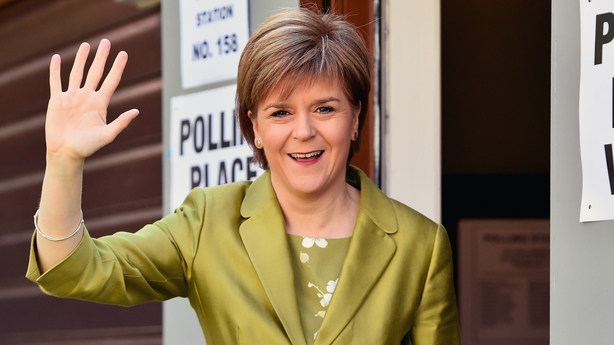 Ms Sturgeon said her party was "within touching distance" of winning a majority of Scottish seats at Westminster for the first time and being able to make sure "the voice of Scotland is going to be heard more loudly at Westminster than it has ever been heard before".
She has appealed to Labour to join forces to "lock out" the Conservatives but warned her MPs would vote down a future Labour budget if it failed to end "Tory austerity" - a threat that has been seized on by the Tories as a central theme of its campaign.
Nick Clegg, who faces a fight to hold on to his own Sheffield Hallam seat, urged voters to stick with the Liberal Democrats as the only party able to provide a "stable" influence to a Tory or Labour administration.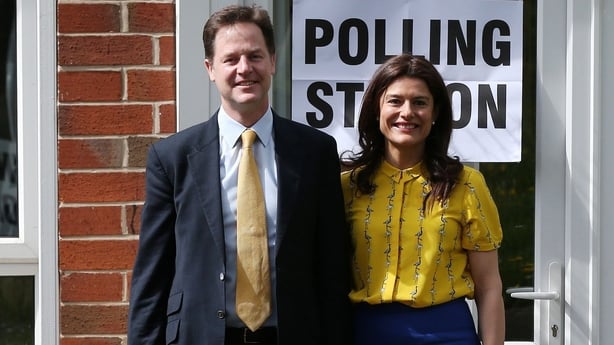 He said his party's performance will be the "surprise story" of polling day.
Mr Clegg dismissed predictions of an electoral mauling that has left key figures such as cabinet minister Danny Alexander vulnerable to a collapse in support after five years of governing in coalition with the Conservatives.
Mr Farage predicted many undecideds would swing behind the Eurosceptic party as it seeks to translate regular third places in national polls into an influential Commons presence in any post-election negotiations.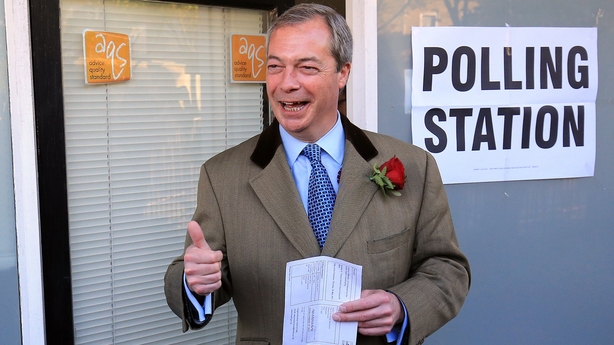 "We have a feeling there are lots of people out there who are shy Ukippers who don't tell the opinion pollsters how they will vote," he told a rally - adding he was looking forward to the established parties waking up tomorrow with a "huge hangover".
The Green Party will also hope to increase its parliamentary presence, heavily targeting three seats in a push to underline the increasingly fractured political make-up of the electorate.