Homelessness campaigner Fr Peter McVerry has described today's funding announcement for local authorities to build social housing, as "insignificant".
Local authorities are to get €312m to build social housing in 100 separate projects with the aim of building 1,700 homes by 2017.
The projects will be across every local authority area in the country.
Speaking on RTE's Today with Keelin Shanley, Fr McVerry said that every home that is provided is welcome and that he recognised that there was an enormous crisis, which did not have a quick fix solution.
However, he said the number of houses to be built fell far short of what was required.
"If I were the Minister I'd be embarrassed at making this announcement to be honest.
"1,700 units over three years, that's less that 600 units a year and given a housing waiting list of over 100,000 households we're talking of providing accommodation for less than 2% of that waiting list."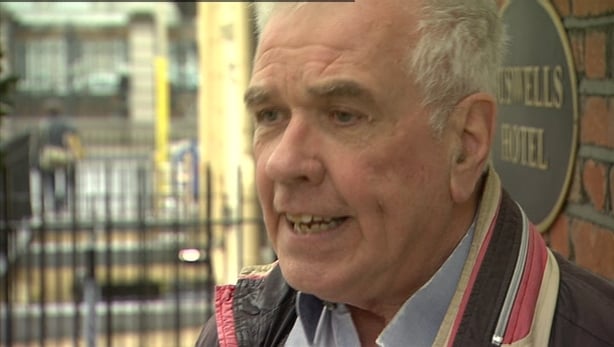 Fr McVerry said the banks are estimating that up to 25,000 houses repossessions are going to take place between now and 2017.
He said that the waiting list by the end of 2017 instead of being reduced by 1,700, will be substantially greater than that.
Fr McVerry said the Government had reduced the money available for social housing by €35m in the past three years which had also an impact on the waiting lists.  
Last November, Minister for the Environment, Community and Local Government Alan Kelly outlined a €3.8bn, six-year strategy to deliver 35,000 new social housing units by 2020.
Today's announcement of €312m is the first phase of the direct-build aspects of that plan, where local authorities have been given the green light to proceed with projects they have identified for social housing.
The programme consists of single-dwelling developments in some areas and up to 60 units in others.
Many have yet to receive planning permission but all are either green or brownfield sites.
It is expected 3,000 jobs will be created in the construction phase and all works will be completed by 2017.
Mr Kelly has committed to investing €1.5bn in social housing by 2017 to reduce waiting lists by a quarter by the end of that year.
To hit this target, the department says further regeneration and refurbishment projects will be combined with buying and leasing schemes with local authorities and housing agencies.
Speaking on RTÉ's Morning Ireland, Mr Kelly said that it was critically important hat the Government starts dealing with the issue of supply, and that construction of units was a key part of that.
He said a number of other announcements would be forthcoming.
He said more NAMA units would be delivered and a new programme involving social housing units that are currently closed would soon be announced.
Govt to use levers on banks to deal with repossessions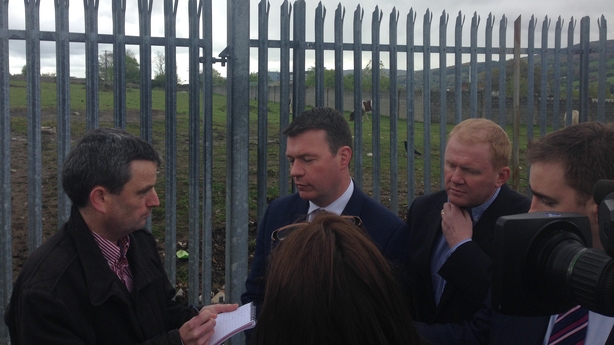 Minister Kelly also said the Government needs to start using levers on banks to deal with the repossession situation.
Speaking in Clonmel Co Tipperary, Mr Kelly said banks have not dealt with the repossession issue in a way that is satisfactory to him or his Government colleagues.

He said he could not give details as to what exactly the Government will be proposing before the next Cabinet meeting.

The Government is expected to bring a number of proposals before Cabinet in the coming few weeks in relation to the increased number of family homes which are being repossessed.
Mr Kelly said "we need to deal with the banking sector in a way that it has not been dealt with before and I'm certainly going to be party to a decision that will ensure that banks have to change their policy and have to look more favourably upon people".
Meanwhile, Minister for Finance Michael Noonan said that the figures on repossessions emerging from the courts are not actual repossessions but are notices before the courts.
He said it is already known that many people are not engaging with their lenders and the banks and building societies were issuing court orders to get them to engage. 
Mr Noonan cited Limerick as an example saying that there were a large number of cases before the court, but only two repossessions which were voluntary, out of several hundred. 
He said the Department of Justice is working on amendments to the insolvency legislation and there will be an announcement made on this soon. 
He also said around 115,000 mortgages have been reconstructed but there is still a residue and a new set of solutions will be offered for those mortgage holders.