Britain's Duke and Duchess of Cambridge have proudly shown their baby princess to the world - just hours after she was born.
The baby, whose name has yet to be announced, was born at 8.34am weighing 8lbs 3oz, less than three hours after the couple arrived at the Lindo Wing at St Mary's Hospital in London.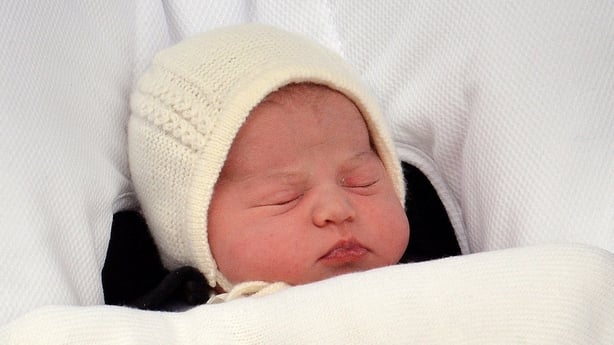 The British duchess cradled her daughter in her right arm and the baby, wrapped in a shawl and wearing a bonnet, appeared fast asleep.
The Duchess smile broadly as did the Duke who had his arm around his wife and they both waved to the media and the crowds.
She looked relaxed and in good health despite giving birth only hours before.
After spending a few minutes posing for pictures they walked back inside the Lindo Wing and soon returned with their daughter in a baby seat.

The British duke had earlier brought older brother Prince George to the Lindo Wing to meet his new baby sister.
The toddler prince waved to the crowds when he first arrived with his father but he left for home before his parents, through a back entrance.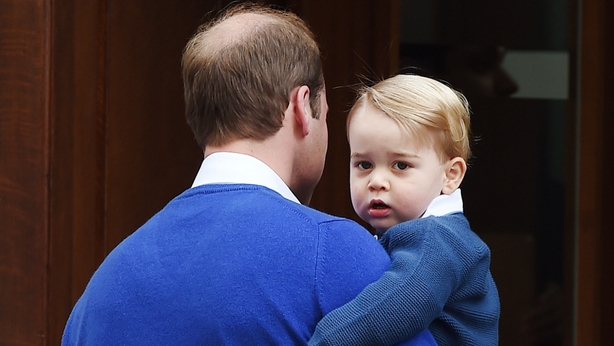 Proud father Prince William spoke of his joy following the birth telling the waiting press he was "very happy" when he first left to pick up George from Kensington Palace.
It is the first time Prince George has been officially seen in public since he left the same hospital himself as a newborn just under two years ago.
The blonde-haired toddler is 21 months old.
The Duchess went on maternity leave on 27 March.
The couple thanked people for their "warm wishes" ahead of the birth.
The couple will initially return to Kensington Palace for a couple of days before heading to Anmer Hall in Norfolk.
#WelcomeToTheFamily pic.twitter.com/tTJD4wU5QY

— Kensington Palace (@KensingtonRoyal) May 2, 2015
Ahead of next week's elections in the UK, David Cameron led the congratulations to the Duke and Duchess of Cambridge on the birth of their new daughter.
"I'm absolutely delighted for them," the Prime Minister said on his Twitter feed.
Deputy Prime Minister Nick Clegg said that he and his wife Miriam wished them "all the best as their family grows".
Labour leader Ed Miliband wished them "lots of joy and happiness – and hopefully some sleep!"
Scotland's First Minister Nicola Sturgeon said she was "delighted" at the news and offered her "warmest congratulations" to the royal couple.
Ukip leader Nigel Farage said the birth was an "exciting and joyous event for millions of patriotic British people" and urged Ukip candidates to take at least an hour out of campaigning in order to toast the new arrival.