The Irish Society for the Prevention of Cruelty to Children has said that over 300 children called Childline at urgent risk of suicide throughout 2014.
Speaking on RTÉ's Today with Sean O'Rourke, ISPCC Chief Executive Grainne Long said 20,000 children had called Childline last year in relation to mental health issues.
Ms Long said: "We are seeing a picture of children who are quite worried and we are quite worried about their mental health.
"In 2014 just over 300 children called us at urgent risk and urgent risk is essentially the highest level of need."
The ISPCC said these 300 children had already made plans to take their own lives in advance of making the call.
Ms Long said Childline's trained counsellors often succeeded in persuading the caller to reveal his or her identity and location, enabling it to call help for the person at risk.
In one case, she said, Childline was able to persuade a girl who had taken medication to reveal her identity and location which allowed the emergency services to save her life.
She said 8,000 calls last year were in relation to physical abuse and 9,000 related to sexual abuse.
Childline is now receiving almost half a million calls between telephone and online services.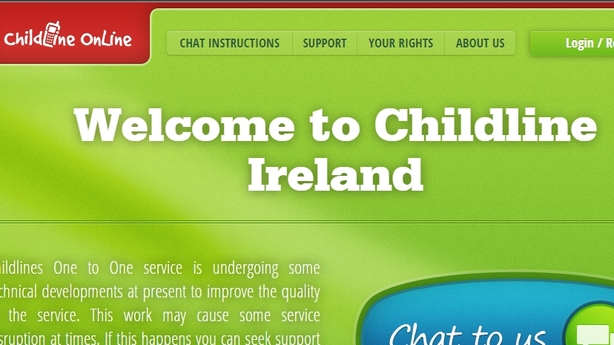 Ms Long called for a greater resourcing of public health services so that, for example, a social worker service could be contacted on a 24-hour basis in crisis situations.
She said that at present the only round-the-clock service available to Childline and the general public was the Garda Síochána, but she said more is needed.
With funding from the National Office for Suicide Prevention, Childline extended its online opening hours and now operates from 10am to 4am the following morning in every 24-hour cycle.
Childline has also set up a designated live text support service for children and teenagers who are finding it hard to cope or may be feeling overwhelmed or suicidal.
To contact Childline, call 1800 666 666 or text Talk to 50101.