Minister of State with responsibility for New Communities, Culture and Equality Aodhán Ó Ríordáin has said the 15th anniversary of direct provision today is not an occasion to be proud of and marks a regrettable period in Irish history.
He said a working group examining the area would report at the end of next month and an overhaul of the system would follow, which would represent the biggest change in a generation.
He would not give precise details but said speeding up the process was the number one priority.
The minister was speaking at the Convention Centre in Dublin where 2,700 people are due to become Irish citizens today during three ceremonies.
To date, 85,000 people from 161 countries have had Irish citizenship conferred at such ceremonies.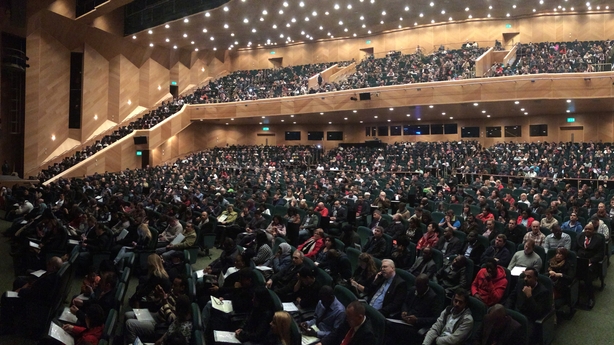 Last year 4,300 people were housed in direct provision centres.
One-third of those were children.
More than one-in-five had been there for over seven years.
A protest is planned in Dublin today highlighting conditions in the centres.