Latest figures from the Department of Justice show that 15 prisoners who have absconded from prisons since 2010 remain unlawfully at large.
There were 293 incidents of escape in the past five years - with the prisoner being returned to custody in 278 of those cases.
In 2010, there were 112 absconders, seven of whom are still at large.
The number of escapes has fallen steadily since then.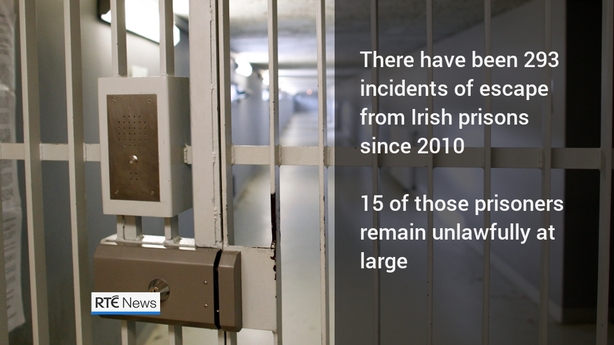 The Minister for Justice has said experience has shown that the vast majority of offenders who abscond return voluntarily or are returned to custody to complete their sentences within a short time frame.
Frances Fitzgerald also said since late 2012, the Irish Prison Service has established a project team to examine how the service might reduce the number of prisoners who are unlawfully at large, and its work and led to the re-committal of a number of prisoners.
The information was contained in a parliamentary question asked by Fine Gael TD Bernard Durkan.