Graham Dwyer has been found guilty of the murder of Elaine O'Hara.
The jury of seven men and five women took just over seven and a half hours to find Dwyer guilty in a unanimous decision.
They began their deliberations on Tuesday afternoon.
The jury found that Dwyer stabbed Ms O'Hara to death on Kilakee Mountain in Rathfarnham on 22 August 2012, the day she left a psychiatric hospital.
He sent her a series of texts in the days leading up to the killing.
He told her she would be punished for trying to kill herself without him.
He said she had a big punishment coming up - getting knifed in the guts. He told her to leave her iPhone at home, park her car at Shanganagh Park, make her way across the railway bridge, go down to the shore and wait.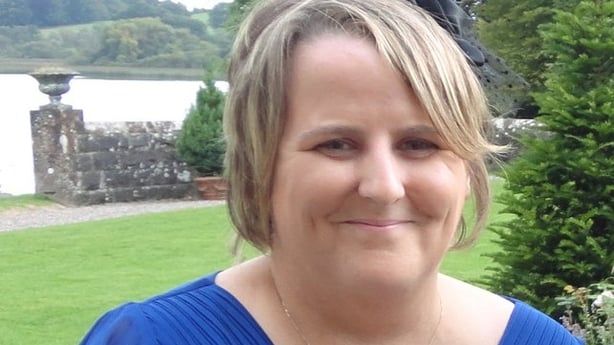 Ms O'Hara was last seen in Shanganagh Park on 22 August 2012, making her way across the bridge.
Her skeletal remains were found on Kilakee Mountain in Rathfarnham 13 months later on 13 September 2013, the day of Dwyer's birthday.
Three days after that, her keys and other items were found in Vartry Reservoir in Roundwood.
Dwyer was arrested on 17 October 2013 and has been in custody ever since.
He denied the murder.
His case was that the person who sent the texts was not him and that Elaine O'Hara took her own life.
The jury members were told that if they believed there was a reasonable possibility of suicide, based on the evidence then they must acquit.
They were told they should convict if they were satisfied the prosecution had proved its case beyond reasonable doubt.
The jury had to decide if Graham Dwyer was a sadistic, brutal pervert with nothing but murder on his mind.
Or merely a repellent, misogynistic, fantasist.
Ms O'Hara first came into contact with Dwyer in late 2007 through a website.
How gardaí constructed case against Graham Dwyer
O'Hara family say justice has been served
The court heard Mr Dwyer sent 847 text messages to Ms O'Hara between January 2008 and December 2009.
The relationship seemed to end in 2009.
On 25 March 2011 Dwyer initiated contact again.
He bought a pay-as-you-go 083 mobile phone in this shop and texted Ms O'Hara.
Within 11 minutes she was telling him she was not into blood any more.
But within days he was telling her that his urge to rape, stab, kill was huge and she had to help him control or satisfy it.
The text messages from the 083 phone and an 086 phone were central to the prosecution case.
More than 2,500 texts exchanged over 18 months were read to the jury over two and a half days.
Dwyer denied the phones were his.
But the jury heard the person using them bore an "astonishing similarity" to aspects of his life.
The texts repeated the same themes again and again.
Dwyer wanted Ms O'Hara to find someone for him to stab. He wanted her to let him stab her.
And he said that if she wanted to end her life, he would do it for her.
The defence case was that documents found on a hard drive at Dwyer's home describing the rape and killing of women in explicit and horrific detail, was all fantasy.
But the prosecution said this was a man who had the most extraordinary and disgusting fantasies and who went about making them real.
The prosecution claimed Ms O'Hara's psychiatric difficulties made her a more attractive victim as her death would be more easily put down to suicide.
Dwyer wrote to his adult son and to his wife from prison insisting Ms O'Hara had killed herself.
His lawyers went through her medical records from the age of 16 in detail.
It boiled down to what happened after Ms O'Hara crossed the railway bridge at Shanganagh Park on 22 August 2012, and received a text from Dwyer at 6pm telling her to "go down to shore and wait".
The prosecution said the suggestion she had taken her own life was extraordinary.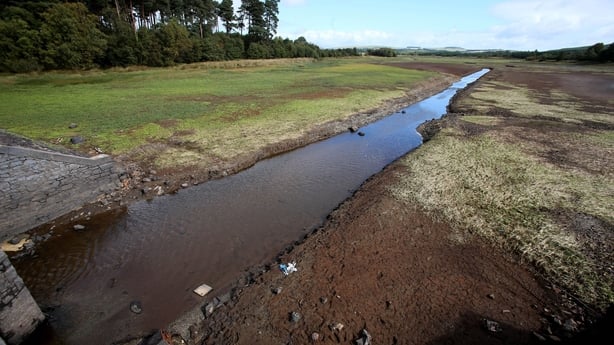 There was no explanation for most of her clothes, her keys and her glasses being found in Vartry reservoir, miles from Shanganagh Park and from the mountainside where her body was found.
The defence said there was no evidence about how Ms O'Hara died.
And the jury was being asked to make a huge leap to cross a gaping chasm in the case.
In the end, that was a leap the jury found the rest of the evidence allowed them to make.
There was silence in the courtroom as it became clear a verdict had been reached.
The registrar said the jurors had been deliberating for seven hours and thirty three minutes.
She asked the jury foreman if they had reached a verdict on which they were all agreed.
The jury foreman said they had and handed the issue paper to the registrar.
She said they had found Graham Dwyer guilty of murder.
There was a quiet gasp of relief from members of the O'Hara family who were sitting in court.
Dwyer looked surprised. He closed his eyes and shook his head slightly.
His sister, Mandy broke down. His father Sean Dwyer was also crying.
Mr Justice Tony Hunt told the jury members they had had to sit through material which was not easy even for him as a professional. He said it was "pretty horrendous".
He said the jurors' behaviour was a demonstration of first class citizenship.
He said the verdict was their business but he said it may be some consolation for them to know that he 110% agreed with their verdict based on the evidence.
He said the question of suicide simply wasn't there and he agreed with them.
He said he hoped he had been careful not to express that view at any other stage. He said they had been a long time coming to their conclusion. He said he would not normally express such a view but he wholeheartedly endorsed their conclusion.
He exempted them from jury service for 30 years.
He said it had been a pleasure and privilege to have them as a jury.
He emphasised that jury deliberations were secret and they should not be approached by anyone.
The sentence for murder is a mandatory life sentence.
Prosecuting counsel, Sean Guerin asked the judge to adjourn sentencing to allow victim impact statements to be prepared.
A sentence hearing will take place on 20 April.
.