Irish Water has said a public alert for householders in a Galway estate will not be lifted until there is absolute certainty that the supply is free of kerosene contamination.
Residents in around 75 homes in the Moyola Park estate have been told not to drink water from the public supply or to use it for washing or bathing.
Representatives from Irish Water are calling to each house in the estate this evening to explain the measures that are being taken to deal with the issue.
The contamination was caused by a water tank that was inadvertently filled with oil.
The problem is limited to the Moyola Park estate.
A tanker is in place to supply water for consumption, but residents must boil water before using it. Vouchers are also being issued to allow people to shower in a nearby gym.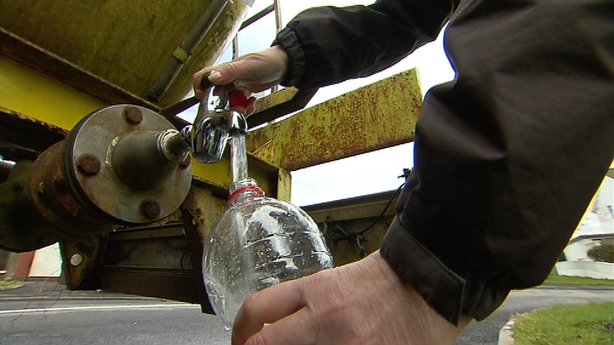 Irish Water's Regional Information Officer Sean Corrigan said it was important householders could have full confidence in the supply.
A multi-agency approach is in place to deal with the issue.
It is being led by the new water entity in conjunction with Galway City Council and the HSE.
A water tank was inadvertently filled with oil causing the contamination. Problem limited to this estate pic.twitter.com/zvPbFF26re

— Pat McGrath (@patmcgrath) March 26, 2015