Residents in a Galway city housing estate have been told not to drink their water after kerosene contamination was detected in the supply.
Irish Water and Galway City Council are advising people living in Moyola Park not to use the public supply for drinking, brushing teeth, bathing or food preparation.
In addition, householders are being told not to use their dishwashers and to discard any ice cubes or water they may have stored using domestic filters.
It is thought the contamination started last Thursday, 19 March.
Tankered water is being made available on the estate.
The notice issued to residents says this should be boiled before it is used for drinking, preparing infant feed or making other foods.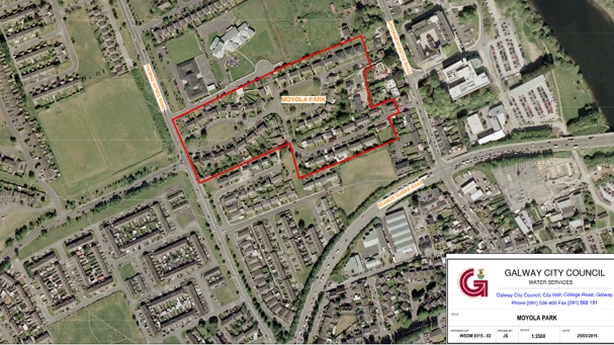 A leaflet issued to residents this evening says that "short, one-off exposure to kerosene" is unlikely to result in any long-term effects.
The notice goes on to say that exposure above a certain level would be required to cause adverse health effects.
Householders are informed that drinking kerosene based fluids can cause dizziness, headache and vomiting. Repeated skin exposure can cause a rash to occur.
Anyone with health concerns is advised to contact their doctor.
Irish Water says the source of the contamination has been isolated and that the supply is being flushed and tested.
It hopes to restore normal supply as soon as possible.
The notice applies only to Moyola Park estate. It affects around 75 homes there.