Families of victims from the Germanwings plane that crashed into the French Alps have travelled to the France to meet with the prosecutor leading the investigation.
A plane chartered by Lufthansa left Barcelona this morning for Marseille carrying around 60 relatives on board.
Other families travelled by bus as they did not want to fly.
Prosecutor Brice Robin said the family of the co-pilot had arrived in France for a tribute alongside other those of the victims, but was being kept apart from the others.
The relatives were to be taken by bus to the area of the crash in the Alps following the meeting.
The spot where the plane crashed is hard to access and remains closed off while rescuers search the debris, but reception centres have been set up nearby.
French police pushed news media back away from an area in the Alpine village of Le Vernet ahead of the arrival of the victims' families.
Meanwhile, Taoiseach Enda Kenny has signed a Book of Condolence at the Mansion House in Dublin in memory of the victims.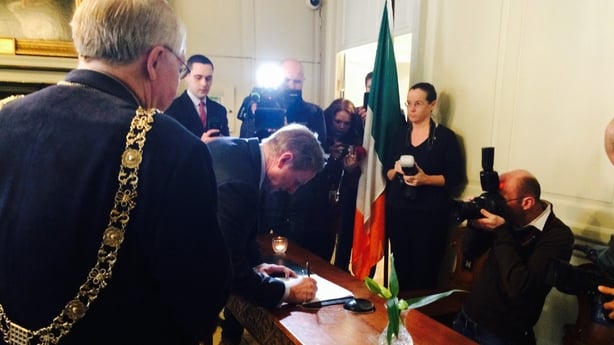 All 150 people on board the Airbus 320 operated by Germanwings, Lufthansa's low-cost subsidiary, died when it crashed on Tuesday en route from Barcelona to Duesseldorf in Germany.
At least 72 Germans and 51 Spaniards were among those on board, according to various tolls given by Spanish authorities and the airline.
"The families don't want any images of them as they pay their respects. We ask you to respect their privacy," one police officer said as he ordered journalists away.
The picture-postcard village of Le Vernet in the French Alps, hosting families from Spain/Germany arriving today pic.twitter.com/4TRsEFJUXN

— Tony Connelly (@tconnellyRTE) March 26, 2015
A Booz Allen contractor, her daughter and a third US citizen were among 150 people killed in Tuesday's crash.
State Department spokeswoman Jen Psaki said Yvonne Selke and her daughter, Emily (pictured), were on the flight along with a third US citizen whose name was being withheld "out of respect for the family."
Booz Allen said Ms Selke was a contractor with the National Geospatial-Intelligence Agency, which analyses imagery from spy planes and satellites.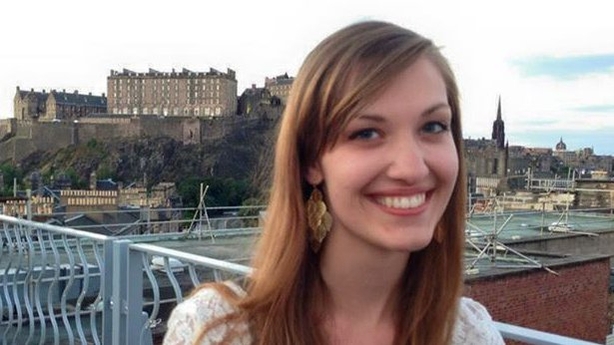 "Booz Allen and our employees are mourning the sudden and shocking death of Yvonne Selke, an employee of nearly 23 years,and her daughter, Emily," Betty Thompson, Booz Allen executive vice president, said in a statement.
"Yvonne was a wonderful co-worker and a dedicated employee,"she said.
Barcelona's Liceu opera house said two singers, Kazakhstan-born Oleg Bryjak and German Maria Radner, died while returning to Duesseldorf after performing in Wagner's 'Siegfried'.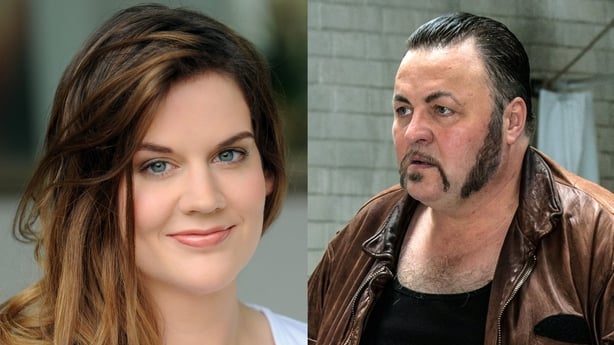 Other victims of the crash include 16 German students and two teachers travelling back to Germany from a Spanish language exchange programme and a newly-married couple from Morocco heading for a new life in Germany.