New speed limits and signage for rural roads and housing estates are to be introduced beginning next month.
On rural roads some 80km/h signs will be replaced with new ones indicating drivers must drive at appropriate speeds.
In housing estates and other built up areas, provision is being made for slow zones.
Signs there will warn drivers the limit is 30km/h and will warn of vulnerable people in the area.
Launching the guidelines, Minister for Transport Paschal Donohoe said provision will also be made for a 20km/h speed limit in new legislation.
However, that will only be put in place where local authorities and communities want it.
New slow zone signs for 30kph for housing estates and urban areas #rtenews pic.twitter.com/BUQeFGW3RC

— Joe Mag Raollaigh (@joemagraollaigh) March 19, 2015
The new changes have been welcomed by the AA and the Road Safety Authority.
Leading a campaign for a review of speed limits in residential areas has been the family of six-year-old Jake Brennan, who died after being hit by a car outside his home in Kilkenny last year.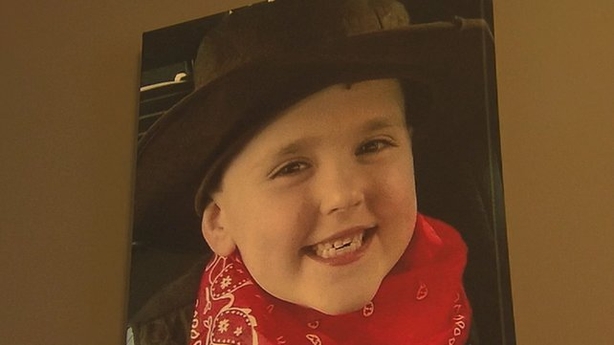 In the wake of his death, his family launched "Jake's Legacy Campaign" in a bid to reduce speed limits and introduce mandatory speed bumps.
The Government allocated €2m to local authorities last month to support their implementation of the slow zone initiative.
Jake's mother has accused Minister Donohoe of "passing the buck" by suggesting that local authorities had the option of introducing speed limits below 30km/h.
Rose Anne Brennan had campaigned for the speed limit reduction to be introduced as Jake's Law and said the minister is now trampling on her son's legacy.
Ms Brennan had campaigned for a mandatory 20km/h limit to be brought in for housing estates.
Speaking on RTÉ's Today with Sean O'Rourke, she said she told the minister that giving local authorities an option to introduce a lower limit would not work as many housing estates were privately owned.
"They have no right to touch private housing estates, unless they take them in charge. And a lot of the housing estates were built very badly and no county council will take them in charge until all the stuff is done.
"I said that to him - what about the private housing estates and there is a lot of them out there. He said Oh God that's down to the local county council," Ms Brennan said. 
new rural speed limit sign #rtenews pic.twitter.com/pbEzYAqXL3

— Joe Mag Raollaigh (@joemagraollaigh) March 19, 2015