Syrian President Bashar al-Assad has dismissed remarks made by US Secretary of State John Kerry that he should be included in negotiations to reach a political transition, saying "declarations from outside do not concern us."
"We are still hearing the declarations and we should wait for actions and then decide," Mr Assad was quoted on Syrian state news agency as saying to Iranian television.
Mr Kerry said the United States would have to negotiate with the Syrian president for a political transition in Syria and that the US was exploring ways with other countries to pressure him into agreeing to talks.
But State Department spokeswoman Marie Harf said later that Mr Kerry, in an interview with CBS News that aired yesterday, was not specifically referring to President Assad.
She reiterated that Washington would never negotiate with the Syrian leader.
Ms Harf added: "By necessity, there has always been a need for representatives of the Assad regime to be a part of this process.
"It has never been and would not be Assad who would negotiate - and the Secretary was not saying that today."
Washington has long insisted that President Assad must be replaced through a negotiated, political transition, although the rise of a common enemy, hardline militant group Islamic State appears to have slightly softened the West's stance toward him.
In the CBS interview, Mr Kerry did not repeat the standard US line that President Assad had lost all legitimacy and had to go.
French Foreign Minister Laurent Fabius has also rejected any role for President Bashar al-Assad in Syrian peace talks, saying it would be a "scandalous gift" to the Islamic State group.
"The solution is a political transition which would preserve regime institutions, not Mr Bashar al-Assad. Any other solution which would keep Mr Assad in the saddle would be an absolutely scandalous, gigantic gift to Daesh," Mr Fabius said, using another name for IS.
"The millions of Syrians who have been persecuted by Assad would transfer their support to Daesh. Obviously that must be avoided."
The French minister said he had spoken to Mr Kerry today and the top US diplomat "assured me that there was absolutely nothing new in the American position on Syria."
Syria's civil war is now into its fifth year, with hundreds of thousands skilled and millions of Syrians displaced.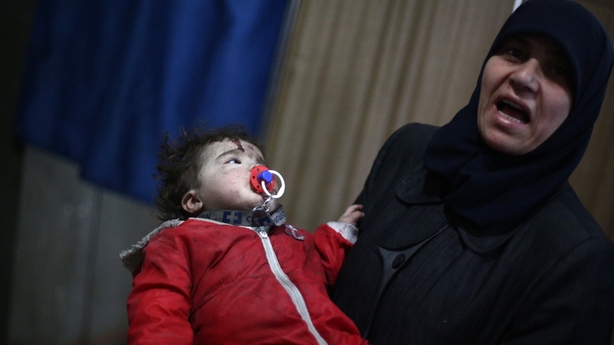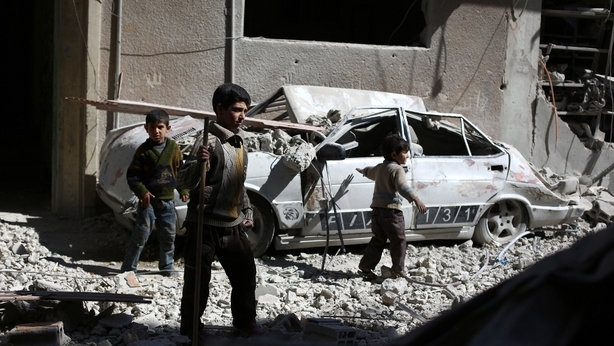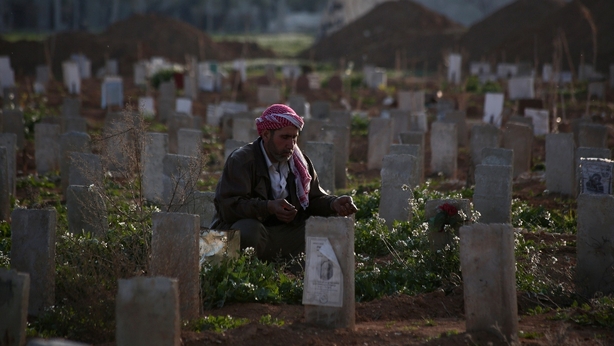 "We have to negotiate in the end," Mr Kerry said when asked whether the United States would be willing to negotiate with Mr Assad.
"We've always been willing to negotiate in the context of the Geneva I process," he added, referring to a 2012 conference that called for a negotiated transition to end the conflict.
Mr Kerry said the US and other countries, which he did not name, were exploring ways to reignite the diplomatic process to end the conflict in Syria.
"What we're pushing for is to get him (Assad) to come and do that, and it may require that there be increased pressure on him of various kinds in order to do that," Mr Kerry said.
"We've made it very clear to people that we are looking at increased steps that can help bring about that pressure," he added.
The US led efforts to convene UN-backed peace talks in Geneva last year between Western-backed Syrian opposition representatives and a government delegation.
The talks collapsed after two rounds and no fresh talks have been scheduled.
Russia convened some opposition and government figures in January for talks on the crisis but they yielded little progress and were boycotted by the main opposition coalition.
"To get the Assad regime to negotiate, we're going to have to make it clear to him that there is a determination by everybody to seek that political outcome and change his calculation about negotiating," Mr Kerry said.
"That's under way right now. And I am convinced that, with the efforts of our allies and others, there will be increased pressure on Assad."
Andrew Tabler, an expert on Syria at the Washington Institute for Near East Policy, said Mr Kerry's comments did not appear to signal a change in US policy.
"Diplomatic efforts are under way to de-escalate the conflict, which in some cases means negotiating with the regime.
But US policy remains that President Assad must go as part of a political transition - which isn't going to happen anytime soon," Mr Tabler said.