Four members of a polio immunisation team have been found murdered after being kidnapped in southwest Pakistan.
Local militants had abducted the vaccination worker, two local tribal policemen and a driver in the Zhob district of Baluchistan province on Saturday.
Pakistan is one of only three countries where polio remains endemic.
Attempts to eradicate it have been badly hit by opposition from militants and attacks on immunisation teams that have now claimed 71 lives since December 2012.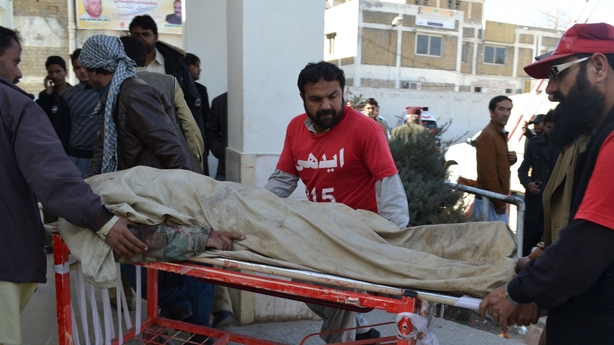 Taliban militants claim that the polio vaccination drive is a front for espionage or a conspiracy to sterilise Muslims.
They stepped up their attacks after a Pakistani doctor was recruited by the CIA to take part in a fake immunisation drive to capture Osama Bin Laden.
"Security agencies conducted several operations to recover the polio worker and other team members and finally found their bodies in the mountains on Tuesday," a senior local administration official in Zhob, Nazar Muhammad Khatran, told AFP.
He said it seemed the four men were shot dead on Saturday or Sunday.
A spokesman for the paramilitary Frontier Corps, Manzoor Ahmad, confirmed the incident.
Frontier Corps troops were today said to have secured the safe release of five field staff from the Pakistan Telecommunication Company after an exchange of fire with militants in Zhob district.
They had been abducted last week.
Baluchistan is Pakistan's largest but least developed and most sparsely populated province.
It has been racked for decades by a separatist insurgency that was revived in 2004.