A Taiwanese couple and their two-year-old toddler who survived a plane crash in the centre of Taipei changed seats from the left hand side of the plane before take-off, a move that likely saved their lives, a Taiwanese newspaper reported this morning.             
TransAsia Flight GE235, carrying 58 passengers and crew, hit an overpass with one of its wings and crashed on its left side into shallow water shortly after take-off yesterday.             
The father, whose family name is Lin, asked to change seats to the right side after hearing a noise coming from the wing, the United Daily said.             
"He was uncomfortable after he heard the noise," the newspaper said. It did not elaborate.
The parents found their son floating in the water after the crash. Mr Lin promptly gave him CPR before rescuers arrived.
"Right after Lin escaped the plane, he pulled up his wife, who was just next to him. He saw his son in the water, with face turning pale and lips turning purple," the newspaper said.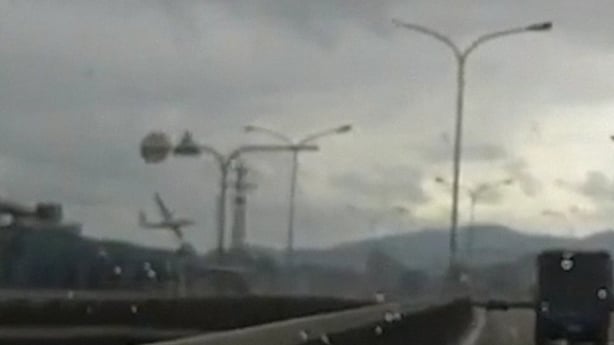 Media said it appeared the pilot, who was among the dead, had fought desperately to steer the stricken aircraft between apartment blocks and commercial buildings close to Taipei's Songshan airport before crashing into the river.                           
"The pilot's immediate action saved many people," Mr Lin's brother told Reuters. "We all feel very lucky."