The first large-scale trials of two vaccines to combat the Ebola virus are getting under way in Liberia.
About 27,000 people are expected to take part in the trials over the coming months.
Over the past year nearly 9,000 people have died from the biggest ever outbreak of the disease - nearly all of them in west Africa.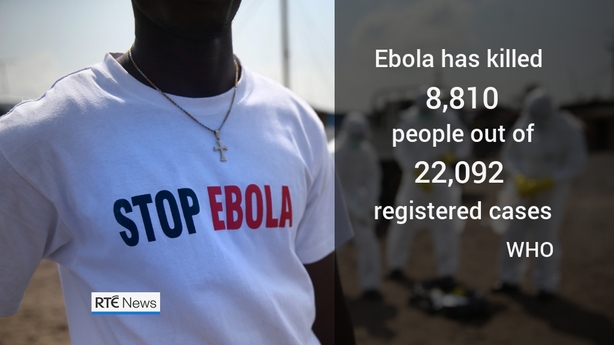 'Focus Shifts Towards stockpiling Ebola Vaccines'
Separately, a second British military healthcare worker has been flown back to England from Sierra Leone following the likely exposure to the Ebola virus, a government agency has said.
Public Health England said the worker had likely been exposed to the virus from a needle injury while treating a patient with Ebola.
The worker has not been diagnosed with the virus and does not have any symptoms.
Another healthcare worker was flown back on Saturday following a similar injury and both are being tested at the Royal Free hospital in London.
"Although we have had two similar incidents within a short space of time both appear to be unrelated," minister for the Armed Forces Mark Francois said in a statement.
"Our personnel receive the highest standard of training and briefing prior to deployment, including on the use of the specialised Personal Protective Equipment."
Two other Britons have already been successfully treated at the Royal Free Hospital for the virus and have been released.