Support for the Government parties has increased with both seeing a 3% rise, according to an opinion poll for the Sunday Business Post newspaper.
The RED C poll surveyed more than 1,000 people between Monday and Wednesday of this week.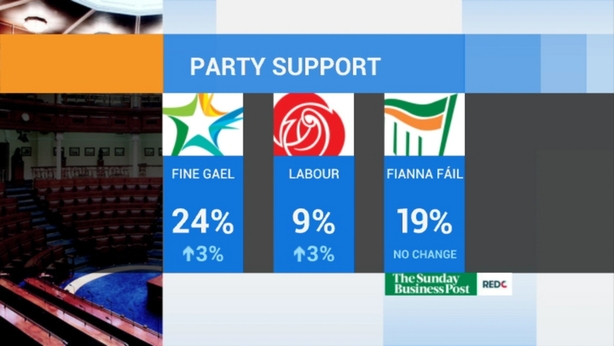 This poll shows support for Fine Gael is up three points to 24%. The Labour Party has also seen an increase in support, up three points to 9%.
Fianna Fáil's party support remains unchanged at 19%.
Despite a fall of two points, Independents and smaller parties remain the most popular grouping on 28%.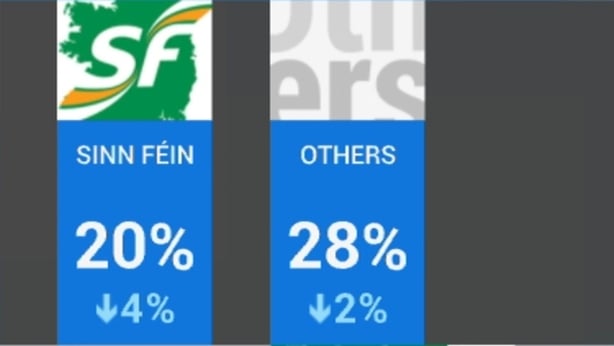 Meanwhile, at 20% Sinn Fein is down four points on the last tracking poll for the Sunday Business Post.
These findings are consistent with another RED C poll for Paddy Power earlier this month. Both studies suggest Government support is increasing slightly.