Liberia, once the centre of west Africa's deadly Ebola epidemic, has just five remaining confirmed cases of the disease, a senior health official said.
The worst Ebola outbreak on record has killed more than 8,600 people in Liberia, Guinea and Sierra Leone.
Earlier this year at the height of the outbreak in Liberia, hospitals without beds for new patients were forced to turn away victims and bodies were left in the streets.
But a massive international response plus a public awareness campaign, contributed to a steep decline in infection rates.
"We have five confirmed Ebola cases in Liberia as of today," said Deputy Health Minister Tolbert Nyenswah, who heads Liberia's Ebola taskforce.
"It means that we are going down to zero, if everything goes well, if other people don't get sick in other places."
Three of the remaining cases were in the capital Monrovia and the other two in Bomi and Grand Cape Mount Counties, he added.
Mr Nyenswah said last week that Liberia could be free of the virus by the end of next month.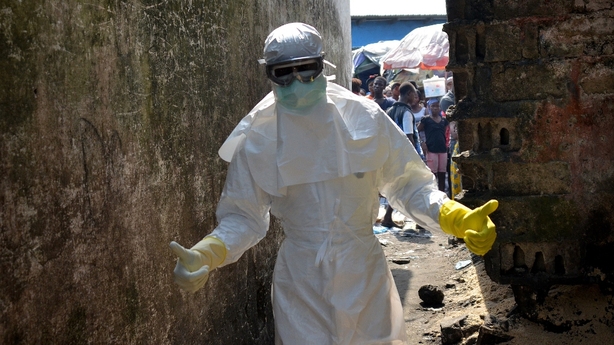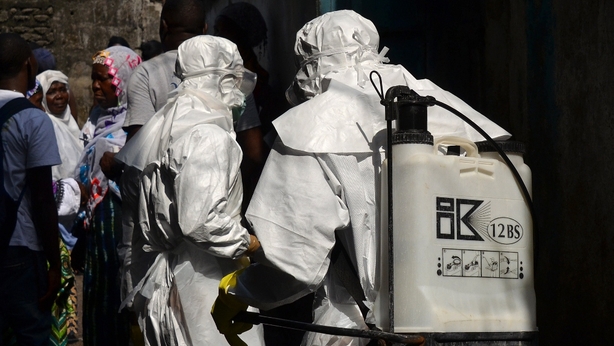 Larger trials for Ebola drugs planned for Liberia
US health officials said they are planning to start larger, decisive clinical trials in Liberia in the next two weeks to determine if two new Ebola treatments under development are safe and effective.
One of the treatments is being developed by GlaxoSmithKline and another by Newlink Genetics Corp with Merck & Co.
The US government and leading drugmakers have accelerated their efforts to bring a vaccine or treatment to market since the Ebola outbreak reached crisis proportions in West Africa last year.
That includes speeding to human trials treatments that had only been tested in non-human primates.
WHO says more funds needed to halt spread of disease
The World Health Organisation said halting the spread of Ebola in west Africa will depend on mobilising funds and aid workers before the rainy season hits in April-May, otherwise it could up to take a year.
But the WHO is set to run out of cash in mid-February, a key period as it tries to halt the deadly disease, a senior WHO official said.
"It is a programme that can stop transmission if we have the money and the people, and we don't have either," Dr Bruce Aylward, WHO assistant director-general in charge of the Ebola response, told a news briefing before a special session of WHO's Executive Board on Sunday.
The number of Ebola cases week-on-week has declined for each of the past four weeks in Guinea, Liberia and Sierra Leone, which is promising, he said after a tour of the region.
There has been a "real substantive reduction" in cases in the past 21 days, corresponding to the incubation period for the haemorrhagic fever, a crucial barometer for tracking its spread.
The UN health agency still needs $260 million for its $350 million budget for Ebola for the next six months, Mr Aylward said. It is seeking to raise the money from donor countries.
The key target was getting down to zero new infections.
In all, 21,724 cases of Ebola have been reported in nine countries in the past year since the epidemic began in Guinea, including 8,641 deaths, the WHO said.