A Defence Forces medical team is to begin training in the UK ahead of deployment to Sierra Leone to help in the fight against Ebola.
A military doctor, three medical non-commissioned officers and a medically qualified trooper will link up with a Joint Inter Agency Task force and undergo training at Aldershot Barracks.
They will be briefed on treatment protocols and receive personal protective equipment training with the task force.
The team is due in Sierra Leone on 15 January for a three-month tour of duty.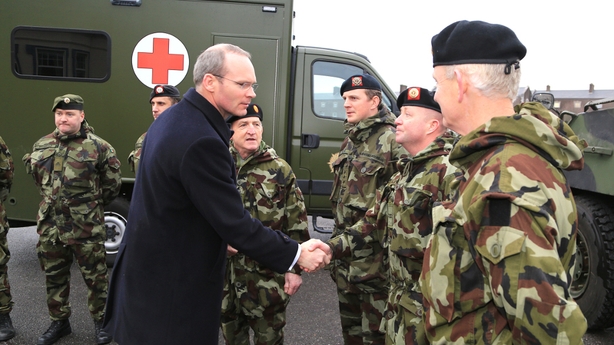 Meanwhile, the first safety trial of an experimental preventative Ebola vaccine is under way at an English university.
The Oxford Vaccine Group, part of the Department of Paediatrics at the University of Oxford, aims to have vaccinated 72 healthy adult volunteers by the end of this month.
Developers of the drug, the Janssen Pharmaceutical Companies of Johnson & Johnson, have accelerated it due to the continued spread of Ebola in west Africa.
Since its outbreak the killer disease has claimed more than 8,000 lives across Sierra Leone, Liberia and Guinea.
Dr Matthew Snape, from the Oxford Vaccine Group, said: "We aim to immunise all participants within a month; the main aim is to understand the safety profile of the vaccines.
"The devastating Ebola epidemic in Guinea, Liberia and Sierra Leone continues to see hundreds of new cases each week and has placed a huge burden on these countries' infrastructures.
"While public health measures are currently still the best way to bring the outbreak under control, if we have a safe and effective vaccine it could begin to have an impact later this year.
"That is the goal that is seeing manufacturers, public health bodies and research regulators come together to accelerate the first clinical trials of new Ebola vaccines."
Pre-clinical studies have demonstrated that, given two months apart, the drug can provide complete protection from death due to the Kikwit Zaire strain of Ebola, which is similar to the virus causing the current outbreak.
The experimental vaccine does not contain infectious Ebola virus material and will not cause any of the volunteers, aged between 18 and 50, to be infected.
This is the second safety trial of an Ebola vaccine to be carried out at the university.
In September, a separate team in the Jenner Institute began a safety trial of a different Ebola vaccine.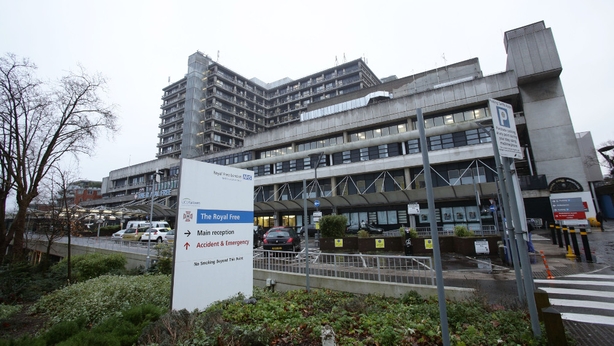 Meanwhile, Pauline Cafferky, the British nurse diagnosed with the virus remains in a critical condition at the Royal Free Hospital in London, but she has "stabilised" according to British Health Secretary Jeremy Hunt.
Save the Children, the charity with which Ms Cafferky was working in Sierra Leone, has begun an investigation into how she was infected.
The charity also said that it is urgently reviewing its protocols.
Ms Cafferky's diagnosis has also brought Britain's preparations for Ebola cases under scrutiny, with Mr Hunt saying the risk to the public remains low but stressed vigilance was required.