A proposal to end alcohol companies sponsoring major sports events looks set to be dropped.
This follows discussions between several Government Departments earlier this week ahead of a meeting that will examine proposed legislation on the issue next Monday.
The Public Health Alcohol Bill is due to be published later this year and will regulate the pricing and advertising of alcohol.
Speaking on RTÉ's Today with Sean O'Rourke, Minister for Health Leo Varadkar said the issue of whether alcohol companies should be allowed to continue sponsoring sports is still being debated in Government.
He said he felt it would be desirable to ban this type of sponsorship, but only if other sponsorship was found and if it was practical to do so.
Mr Varadkar said new legislation to reduce alcohol consumption was one of the priorities for his department this year.
A Cabinet Sub-Committee is to discuss the planned legislation at a meeting on Monday.
Minister of State Michael Ring had argued that sports organisations would be unable to find replacement funding if alcohol sponsorship was ended.
However, a voluntary set of rules around sports sponsorship will now be given legal backing.
Cultural and arts festivals are also set to be allowed to continue to receive sponsorship from alcohol companies.
Any sports event focused exclusively on children will not be allowed to have an alcohol sponsor.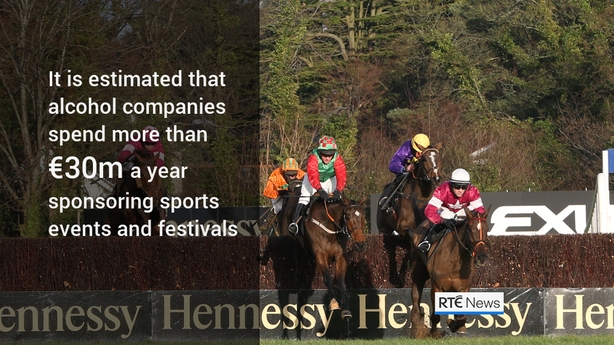 The Government has said previously that it recognised the public health concerns around sports sponsorship.
Former junior health minister Roisin Shortall had argued during her time in the job that the link between sport and alcohol promotion needed to be broken.