French President Francois Hollande has called on business leaders gathered in Davos to take action in the fight against terrorism.
He told the World Economic Forum that the financial sector could help by cutting off the sources of funding for terror.
"You, the lifeblood of the economic world, the biggest bosses of companies around the world, I ask you not only to be watchful but to also get involved," Mr Hollande said.
He was speaking two weeks after deadly attacks in Paris against satirical magazine Charlie Hebdo and a kosher supermarket.
"I call on the financial system to ensure that the sources of financing for terrorists are dried up," he said.
He also urged "major digital corporations to play their role, to identify illegal content and to make them inaccessible and to establish clear rules, because you are also stakeholders".
"I would strongly advocate for the economy to be a key in bringing security," said the French leader.
"You cannot have prosperity without security."
France is to recruit thousands of extra police, spies and investigators to boost national security and intelligence at a cost of €425m.
Prime Minister Manuel Valls said earlier this week that the state would hire 2,680 in the police, justice, intelligence and defence sectors by 2018.
Dozens of extra Muslim chaplains would also be employed to work with potential militants in France's overcrowded jails.
Meanwhile, Amnesty International has warned that the measures "risk violating the freedom of expression and other human rights". 
Secretary General of Amnesty International Salil Shetty said: "In the aftermath of the appalling attacks in Paris it is vital that France now takes a measured response and does not chip away at hard-fought human rights.
"We have to find a balance of defending freedom and security without violating those very rights at the same time."
Paris gunman Coulibaly buried near capital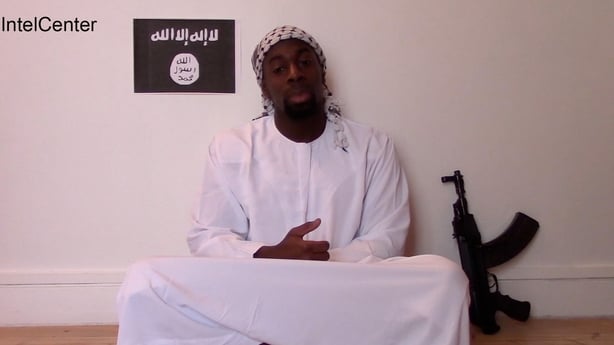 One of the three gunmen who carried out the attacks in Paris earlier this month has been buried near the capital.
Police sources said Amedy Coulibaly was buried in France after his country of origin Mali refused to accept his body.
The sources said he was buried in the Muslim section of the Thiais cemetery in the Paris region.
Coulibaly killed a policewoman and four Jews in attacks on 8 January and 9 January.
His family had asked for him to be buried in Mali, but that country's government refused. 
The two other attackers, Cherif and Said Kouachi, were buried last week in the towns where they had lived, respectively Gennevilliers near Paris and Reims in the northeast.
Both were placed in unmarked graves to prevent them becoming "pilgrimage sites" for extremists.