The wording of the upcoming referendum on same-sex marriage has been published by the Government.
It proposes to add to the Constitution a declaration that "marriage may be contracted in accordance with law by two persons without distinction as to their sex".
Minister for Justice Frances Fitzgerald said the wording is clear and precise, and gives a right to every citizen who wishes to get married.
The minister said that she believes the referendum is a recognition of the increasing acceptance of people of different sexual orientation.
She said that an informed debate will lead to an opportunity to discuss issues further.
Minister Fitzgerald said the referendum would be about marriage equality, while the proposed Children and Family Relationships Bill was about ensuring children in different family types have equal protection before the law.
There was no need for the issues to become entangled, she said.
The proposal will be voted on in May at a date yet to be decided.
Both Fianna Fáil and Sinn Féin backed the referendum today.
Fianna Fáil insisted that marriage equality had long been party policy that had been endorsed by an Ard Fheis.
Society will be disappointed by wording - Bishop
Ireland's Catholic bishops said the church does not oppose the right of couples to enter same-sex relationships if that is enshrined in law, but it opposes giving them the right to marry.
Speaking to RTÉ News, Bishop of Clogher Liam MacDaid said the first thing that struck him about the wording was its coldness, but that maybe all legislation is like that.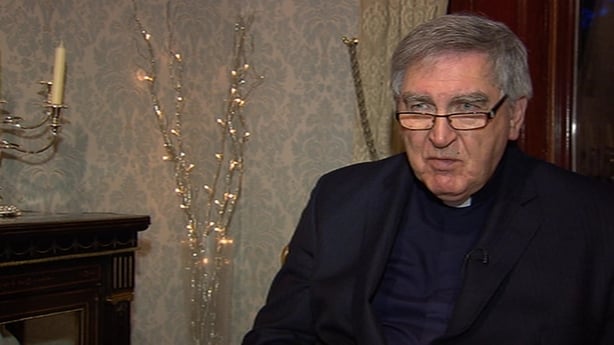 He said this underlines the need for sensitivity in discussing the Government's proposal which affects the lives of men and women.
Dr MacDaid, who chairs the Irish Bishops' Council for Marriage and the Family, said society would expect the church to promote and explain the richness of the traditional understanding of marriage as presented in the teaching of Jesus Christ.  
He said: "Key to that richness is unselfish love, that in a commitment to life between  man and woman, it's this unselfish love that creates richness in family relationships between a father, a mother and children."
Speaking in Monaghan town, Dr McDaid said that overall, society would be disappointed by the wording.
Late last year, the bishops distributed thousands of copies of a pastoral statement promoting the church's teaching on marriage and opposing the State's attempt to redefine it in the referendum.
The Gay and Lesbian Equality Network, the Irish Council for Civil Liberties and Marriage Equality have said the publication was "historic".
GLEN Chair Kieran Rose said: "Today we move a step closer to full inclusion in our Constitution for lesbian and gay couples."
ICCL Director Mr Mark Kelly added: "The proposed amendment would update the Constitution to say that any two people can marry, regardless of their sex."
Marriage Equality Chair Grainne Healy said: "We look forward to a positive campaign for the referendum, which focuses on the value of marriage to everyone in Irish society and explains why marriage matters to lesbian and gay couples."
Director of the Iona Institute David Quinn said that he will be voting No in the referendum because once a constitutional definition of marriage is changed to allow two men or two women to marry, no law in Ireland will be able to distinguish between a married man and man and a married man and woman, including adoption law.
Speaking on RTÉ's Six One, Mr Quinn said he is against changing the Constitution in a way that he feels would adversely affect the rights of children.
He said "Marriage Equality" is a leading term and that same sex marriage cannot be isolated from the rights of children.
Plenty of time for debate - Varadkar
Minister for Health Leo Varadkar has said there is plenty of time for people to debate the issue of same-sex marriage and come to their views on it.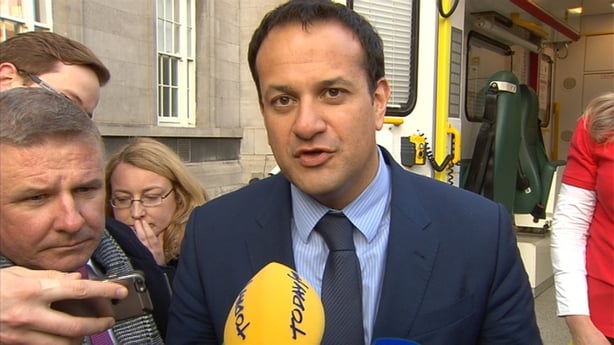 Asked about the reaction to him saying publicly that he was gay last weekend, Mr Varadkar said everyone had been very nice and very supportive.
However, he said this week he was focusing back on the day job, and said there was a lot going on in health. 
A referendum on reducing the minimum age for presidential hopefuls from 35 to 21, and the Carlow / Kilkenny by-election will be held the same day.
The date for the referendums will be set by ministerial order following the passage of the required bills through the Oireachtas.