New flood defence measures have been installed ahead of expected high tides in Galway this week.
The City Council purchased water filled dams to contain the River Corrib, in the event that it bursts it banks.
Three purpose built "Aquadams" arrived in the city today and were placed along the river bank close to the Spanish Arch, in an area that has been hit by flood waters in the past.
The preventative measures are being taken ahead of the highest tides of the year so far, which are due from tomorrow onwards.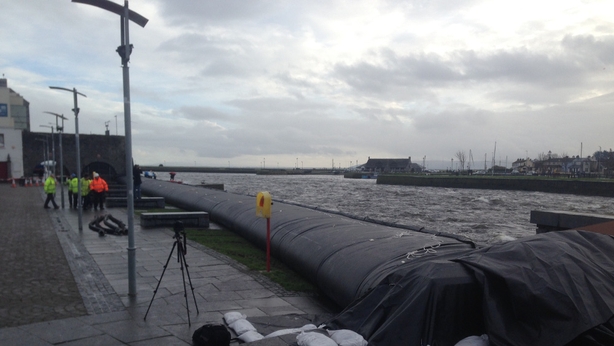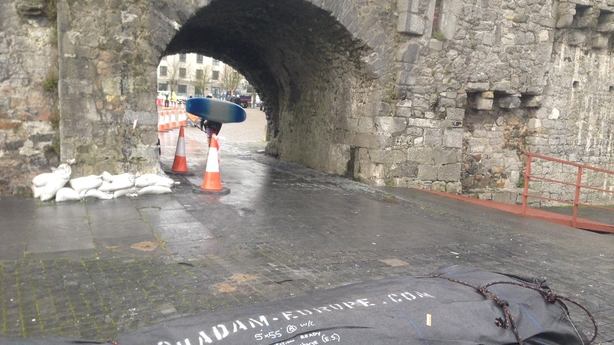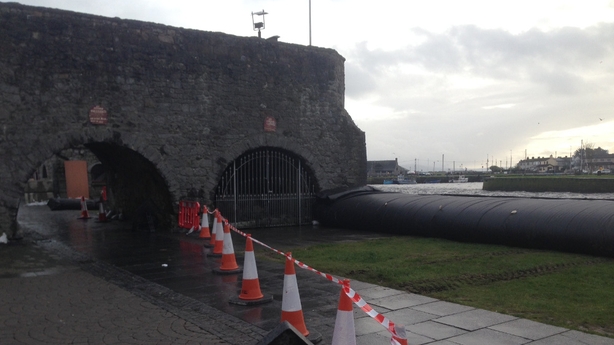 The dams have been pumped with thousands of litres of water from the river and will remain in place until tides recede next week.
The barriers will sit on the banks with the weight of the water holding them in place.
They are designed with two internal chambers which can be filled or emptied with relative ease.
The longest of the three dams runs for 80 metres, from Wolfe Tone Bridge to the Spanish Arch.
A second dam is being installed behind the Spanish Arch and a third will be used in the event flood waters from The Long Walk are thought likely.
This particular flood alleviation measure was chosen following a tendering process by Galway City Council.
It has been selected because of the versatile nature of the dams and the ease with which they can be put in place.