Independent TD Lucinda Creighton has announced she will launch a new political party this spring.
Using the slogan "Reboot Ireland", the former Fine Gael deputy was this morning joined by Eddie Hobbs and Independent councillor John Leahy at a press conference in Dublin.
The party, which has yet to be named, will be officially launched within the next eight weeks.
Ms Creighton this afternoon said the party would not be adopting any particular stance on the forthcoming referendum on same-sex marriage, but said she would probably vote in favour.
The party is being founded under four principles including building an economy for entrepreneurs and giving politics back to the people.
Ms Creighton said: "We want to reboot Ireland and we want those who are as passionate about this country as we are to join us on this mission".
She said that planning for the party had been under way since April 2014.
Over 100 people have been working in a voluntary capacity in areas such as policy, research, IT, communications and party structure.
Ms Creighton will be hosting public meetings throughout the country before the party's launch to seek contributions to policy formation and to recruit people to get involved.
She said she believes Irish people deserve a genuine choice at the next election and she intends to provide that choice.
Mr Hobbs said he has stood by in growing frustration and now wants to get involved to shape a new direction for the country.
However, he said he has not made a decision on whether he will run as a candidate for the party.
Responding to the announcement, Independent TD Shane Ross said it was a courageous move by Ms Creighton but said he would not be getting on board.
He said that while he believed political change was needed, he felt a new party was not the answer.
Ms Creighton said she is not attempting to launch another traditional political party, but rather a political movement that intends to radically change a political system that she described as being "a generation past its sell by date".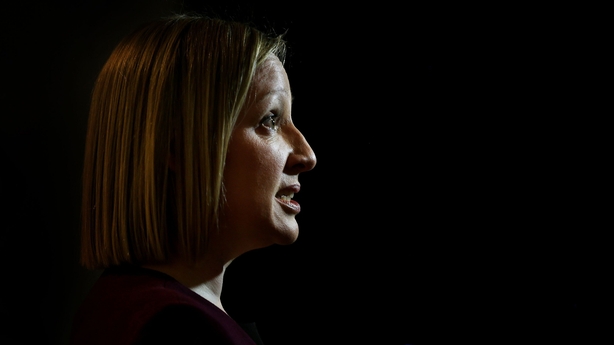 Freedom of thought, difference and independence will be the defining features of the new political party and the new political system which she and her colleagues hoped to shape, she said.
Unless the Irish political system was rebuilt entirely, she said, we were destined to make the same mistakes over and over again.
Ms Creighton said entrepreneurs, employees and consumers of small business were being discriminated against by the current tax code.
She said a new economic vision was needed, one which supports and nurtures the indigenous Irish economy.
There are many political challenges facing the country and many no longer trust the political establishment, she said.
She added: "We want people from all walks of life to join with us in rebooting Ireland.
"We're asking people from outside the political fold to take their stand and make a national contribution.
"We call on those inside the system who know in their hearts there is a better way to take that same journey.
"It will of course be hard.
"Slings and arrows are at the ready, pointed at us but we will proceed and we will not be deflected from our goals."