On the sixth day of his state visit to China, President Michael D Higgins has visited a Buddhist monastery and taken a boat ride on the lake at the resort town of Hangzhou.
The presidential delegation spent last night and will also spend tonight at the lakeside Xi Zi State Guest House about an hour outside Shanghai.
It was the favourite retreat of Chinese leader Mao Tse Tung.
Today began with the unveiling of a postcard with the image of President Higgins on it, which will be displayed in Chinese post offices.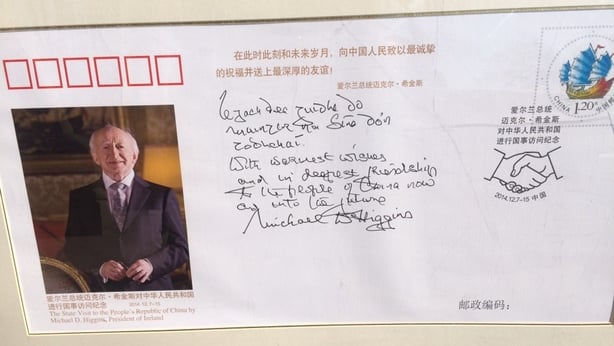 The party was then taken to the Lingyin temple where the President was greeted by the head monk Guang Quan, who brought him on a tour of the monastery.
After explaining the rituals surrounding the serving of meals, including chanting, the presidential party joined the monks for lunch during which silence was observed.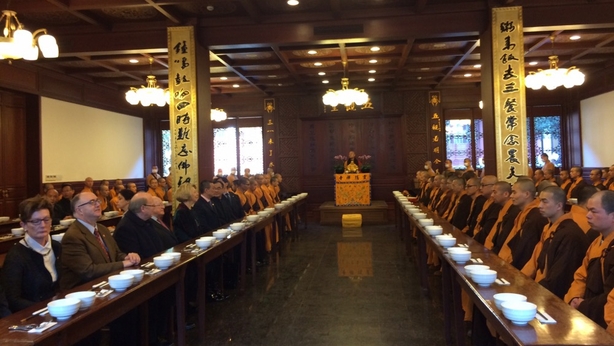 After the monastery visit, the party was brought on a boat trip on the lake at Hangzhou, which is one of China's most popular tourist attractions.
Tomorrow President Higgins will visit a tea plantation after which the delegation will return to Shanghai by train before flying home on Monday.