The United Nations High Commissioner for Human Rights Zeid Ra'ad Al-Hussein has said there should be no impunity or statute of limitations for torture following the US Senate report released on Bush-era crimes against security detainees.
The Convention against Torture prohibits torture and allows for "no exceptional circumstances whatsoever," including a state of war, as justification, Mr Zeid said in a statement.
"The Convention lets no one off the hook - neither the torturers themselves, nor the policymakers, nor the public officials who define the policy or give the orders," he said.
According to the Senate report, the CIA misled the White House as well as the public about its torture of detainees after the 9/11 attacks and acted more brutally and pervasively than it acknowledged.
The revelation has resulted in widespread calls to prosecute American officials.
German Justice Minister Heiko Maas demanded that those guilty of abuses must be brought to justice, telling the Bild newspaper that "the torture methods of the CIA are atrocious ... there is nothing that justifies them".
"All parties involved must be held criminally accountable," said Maas.
China has urged the United States to "correct its ways" after the damning US Senate report detailed use of torture by the CIA.
"China has consistently opposed torture," Chinese foreign ministry spokesman Hong Lei told a regular briefing.
"We believe the US side should reflect upon itself, correct its ways and earnestly respect and abide by the rules of international conventions."
Rights groups say China's own justice system is riddled with abuses and that it is not uncommon for confessions to be extracted through torture.
Beijing says it attaches great importance to human rights and that it carries out detentions in accordance with the law.
China and the US regularly spar over human rights, with Washington expressing concern over the detention and jailing of prominent rights activists by China's communist authorities.
Afghanistan's new President Ashraf Ghani condemned CIA torture detailed in the report, saying the United States' actions violated "all accepted principles of human rights" and were part of vicious cycle of violence.
"The Afghan government condemns these inhumane actions in the strongest terms," he said at a specially-convened press conference at the presidential palace in Kabul.
"There can be no justification for these kinds of actions and inhumane torture in today's world."
French far-right leader denies defending use of torture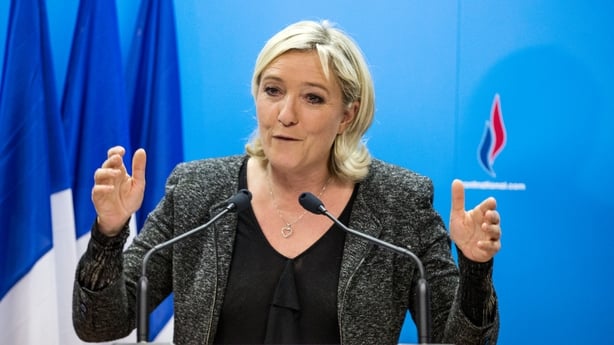 Meanwhile, French far-right leader Marine Le Pen has denied she defended the use of torture, after controversial remarks that there were times when it was "useful to make someone talk."
Responding to questions on US Senate, Le Pen told BFM television: "I don't personally disapprove."
"On these subjects it is rather easy to come into a television studio and say 'ooh la la that is bad!'," she said.
"I personally believe the people who deal with terrorists and also getting information out of them to save civilian lives are responsible people," the leader of the far-right National Front party added.
"So has there been abuse? Maybe, and the US needs to determine this.
"Allow me to say this: There can be cases, for example when a bomb is ticking, tick tock, tick tock, tick tock, and will explode in an hour or two and could cause 200 or 300 civilian victims when it is useful to get someone to talk."
Asked whether torture could be used to do so she said: "With the means at your disposal."
However in later comments on Twitter, Le Pen slammed a "malicious" interpretation of her remarks, saying she had meant "legal means, obviously not torture."
Suspected militant named in report handed over to Afghanistan
The US announced it has handed a suspected Al-Qaeda militant, named in the US Senate report as one of the objects of harsh CIA interrogation techniques, over to the custody of the Afghan government, his lawyer told Reuters news agency.
The US government said Ridha al-Najar, a Tunisian, was handed over from the US detention centre at Bagram yesterday.