Taoiseach Enda Kenny has described in poetic terms the hours he spent on the streets of Dublin to see the plight of the homeless at first hand.
"Last Thursday night into Friday morning was a sobering reflection for me as leader of the Government," he said.
In a long speech to the Dáil, he said : "This is a snapshot of my experience and thinking, I would recommend to other members of the House to consider the same."
He began: "Camden Street, Harcourt Street, George's Street, Smock Alley.
No bells from the churches, no urban foxes, no first snowflakes.
Just the boom-boom of a bass, somewhere in the distance.
Rats skittering, across sodden blankets, beds of needles.
On our journey, people laughing, having the craic.
Making the most of their night out, under Christmas lights, strung high on streets, over strung-out people.
On Grafton Street, a Gucci sign beams over the remnants of humanity."
He continued: "Only 'remnants' is the wrong word. Because what I discovered that night with (Lord Mayor) Christy Burke was the richness of humanity.
"Both in the team who do this, night after night. And, signally, in the men and women, swaddled in their blue sleeping-bags, to whom they bring not only food, but company, comfort.
"And above all the message: We recognise your dignity. With us you have an ear, a voice. You are not alone."
He paid tribute to Mr Burke and his voluntary team for "ministering to the men and women, often very young, who have no home throughout the country".
He said: "He is an example to the city and to the country, in what are powerful works of mercy."
The Taoiseach added: "I believe our homeless crisis is a kind of autopsy, of our national life, our priorities. Even when the Cetic Tiger was deafening, men and women were living and dying on our streets.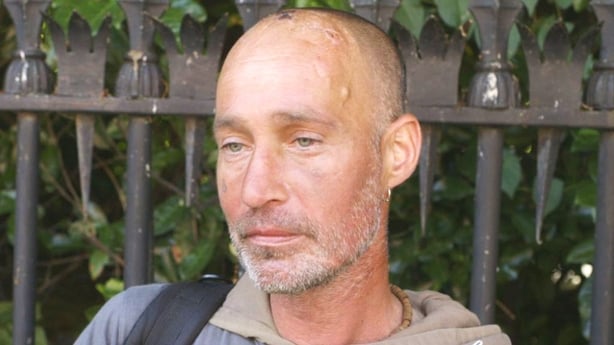 "Jonathan Corrie died on the Dáil's and the nation's doorstep just a few days ago.
"I believe we best honour Mr Corrie by acting once and for all on the issue of homelessness. Right now, in emergency shelter, in our long-term housing plan and in addressing the causes of pain and alienation in our society."
The Taoiseach said ministers Alan Kelly and Paudie Coffey would be doing all they could with new co-operation across the Departments of Social Protection, Health, Children, Finance, Justice, Education and the Environment.
"We are now spending over €50m a year on homelessness. We all have a responsibility that our resources and our work are coordinated in the best possible way."
He concluded: "Things will change. I have every faith in minsters Kelly and Coffey and all concerned to deliver this."