Tánaiste and Minister for Social Protection Joan Burton has said the Government strategy is to end homelessness by 2016.
However, she acknowledged that despite additional funding being allocated it had not reached everyone who needed it.
She said this Government probably had one of the highest levels of funding for housing homeless people.
Focus Ireland has called for urgent but persistent action to deal with the problem of homelessness.
It comes ahead of tomorrow's special emergency forum organised by Minister for the Environment Alan Kelly
Asked about rent supplement, the Tánaiste said her department was currently providing homes for 72,000 households, adding that for most of those the arrangements with rent supplement worked out extremely well.
She said that rent supplement was a major provider of homes for people, permitting them to rent in the private sector in the area of their choice.
The Tánaiste said that this year to date, the department had provided homes for 19,000 households through rent supplement and negotiation.
Ms Burton said they were reforming the system by transferring long-term rent supplement recipient households to local authorities and a new housing assistance payment.
She said funds relating to rent supplement for around 9,000 families would be transferring to local authority pilot schemes next year.
Ms Burton also said that since June the housing agency Threshold had successfully operated a protocol for people in danger of becoming homeless.
She said that so far they had successfully dealt with 240 cases.
She was anxious to see housing supply increased, and that was why Labour had emphasised investment in social housing, she said.
She noted that community welfare service officers who negotiate housing for 72,000 households had discretion in law, and exercised that discretion with her full support to insure that families and individuals got appropriate housing.
She described the death of John Corrie near Leinster House as a very sad and lonely death and expressed her condolences to his family and friends.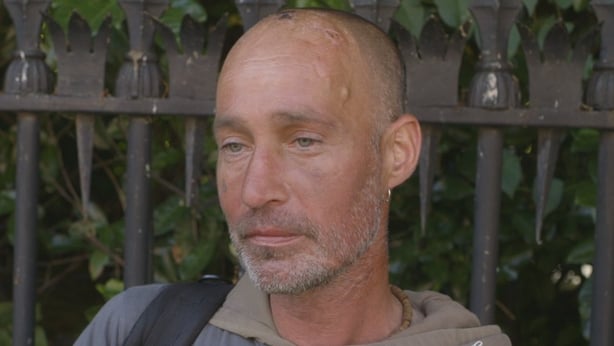 She said he was one of a number of people sleeping rough with whom there had been a lot of interactions.
The minister acknowledged there was a problem where homeless people did not want to accept available accommodation, and the integrity of individuals had to be respected.
She also noted that the decision made "with the best of intentions" to close down bedsit accommodation had undoubtedly put pressure on the number of places available where a single person could find a home.
Asked whether the bedsit ban should be reversed, she said that all different elements that could assist in terms of providing accommodation would be examined.
Asked whether the partially restored social welfare Christmas payment would be increased if Labour remained in office, she said the answer was "Yes".
Meanwhile, the Oireachtas Justice Committee has been told that aggressive begging in Dublin has risen to unacceptable levels and that a forum should be convened on the issue.
Dublin city business representatives told committee members more gardaí are needed to police the city centre because there is a perception that it is not as safe as it should be.
Deirdre Devitt, of the Licensed Vintners Association, said that the plight of people living in very difficult circumstance had been highlighted by the tragic death of Mr Corrie.
However, she said that aggressive begging was a completely separate issue and is now at an unacceptable level.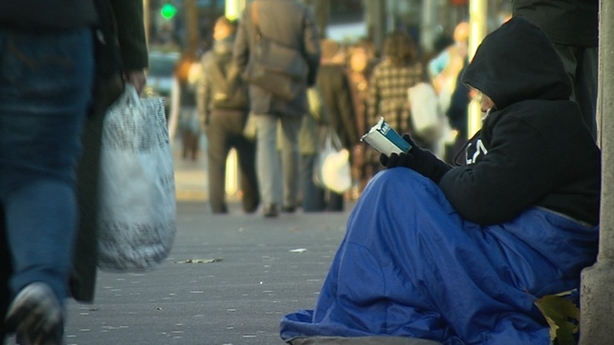 Adrian Cummins, of the Restaurant Association of Ireland, told members there was a difference between passive and aggressive begging.
He said with the latter, people were being approached periodically and asked for money and that those approached often felt intimidated.
Fine Gael's Gabrielle McFadden raised concerns about children being used to beg and she had heard stories that they had "been given something to keep them passive".
Richard Guiney of the Dublin City Business Improvement District said the Children's Act had been used effectively to deal with child begging.
Committee members were told that in addition to extra gardaí on the streets, more empirical research is needed and the current legislation needs to be clarified and strengthened to give gardaí more powers.