Taoiseach Enda Kenny has described allegations of abuse at a Co Mayo residential care centre as intolerable.
Gardaí, the Health Service Executive and the Health Information and Quality Authority are investigating a list of allegations of abuse and poor standards of care at Áras Attracta in Swinford.
Mr Kenny, who was briefed on the allegations by Minister of State Kathleen Lynch last week, said he was satisfied that the matter was being fully examined.
He was speaking after he opened a new care unit at Ballina District Hospital this afternoon.
The investigations were launched when the RTÉ Investigations Unit reported concerns for the safety and well-being of residents following an undercover investigation.
Allegations included force feeding, slapping, kicking, physical restraint and shouting at residents.
The HSE said it was treating the allegations extremely seriously.
A number of measures have already been taken at the residential respite centre.
Staff who have been the subject of abuse allegations have been suspended until the investigation has concluded.
The HSE said other actions are also under way.
It said actions such as those alleged are wholly unacceptable in any facility that provides care to vulnerable people.
It said it is carrying out a prompt and thorough investigation to ascertain the full facts.
The investigation will be overseen by an independent expert and the full terms of reference for the inquiry will be finalised in the next day or so.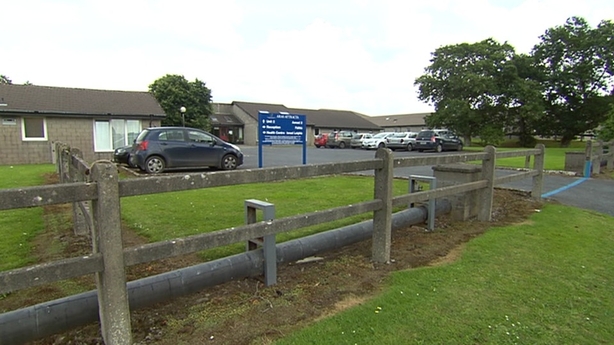 A separate review is also taking place into the provision of services at Áras Attracta.
It emerged in July that gardaí were investigating the sudden death in late 2012 of a long-term resident at the home.
Francis Loughney became ill while being cared for there.
The investigations centred on why he did not see a doctor during his final five days of life in Áras Attracta, despite having a very high temperature and being given prescribed antibiotics.
A spokesperson for HIQA, Marty Whelan, said the authority is "monitoring the centre in line with the provisions of the 2007 Health Act, in respect of quality and safety of care provided to the residents".
Earlier this year, HIQA found major non-compliance with its care standards in the residential care centre.
The treatment of residents during one meal at the HSE-run centre was described as "distressing" during an inspection last February.
National Director for Social Care Pat Healy said the HSE was provided with information last week by someone who had worked in the centre for a period of time.
Speaking on RTÉ's Today with Sean O'Rourke, Mr Healy said this person had serious concerns in relation to practice at the centre.
He said it had later transpired that she was a member of the RTÉ Investigations Unit team.
Mr Healy said the HSE had taken immediate action to deal with the allegations.