The first bike rental scheme outside the capital was introduced in Galway today.
The National Transport Authority is extending the scheme to a number of cities, following the success of the initiative in Dublin in recent years.
The NTA plans to provide 195 bikes for hire in Galway. 
Users will pay a registration fee of €10 to subscribe to the service and pay charges if they rent a bike for more than 30 minutes at a time.
A discounted registration fee of €5 a year is on offer until 31 December.
Operators say more than 800 people have registered to use the scheme already.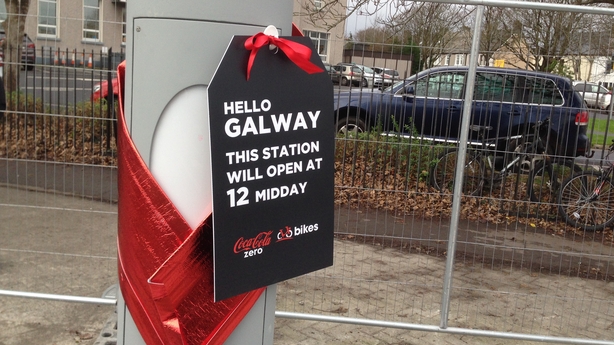 Most of the planned 18 docking stations were completed ahead of today's commencement of the service.
However, residents in some areas of the city have expressed frustration at what they say is a lack of consultation about the removal of car parking space to make room for the bicycle stations.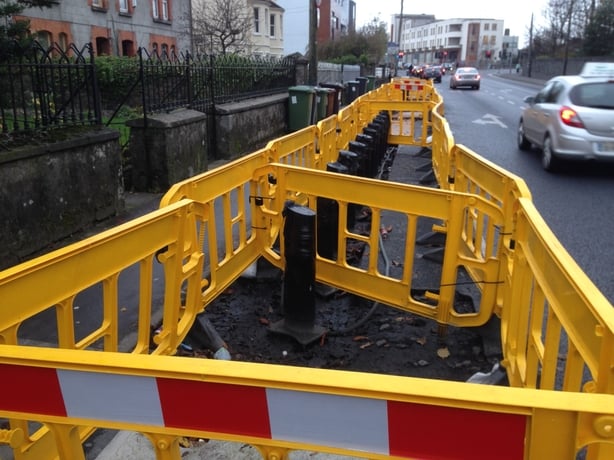 One in particular - on University Road - has been the subject of heated discussion in recent weeks and has now been removed from the list of official stations on the bikeshare.ie website.
Discussions are now under way to find an alternative location for the docking station.
Galway Cycling Campaign has welcomed the new bike hire scheme in Galway, but said it has some concerns about the implementation of the new initiative.
The group estimates that between 40 and 50 existing bike parking spaces have been taken out of use to make way for new rental stations. 
Lamp posts in demand at Mainguard Street in #Galway after removal of old bike racks for rental station. pic.twitter.com/JNyPi8uBZE

— Pat McGrath (@patmcgrath) November 24, 2014
It is also concerned about the absence of a dedicated traffic management plan to run.
It said an initial consultation process on the potential for a bike hire scheme in Galway, which suggested some one-way streets be made two-way for cyclists, should be acted upon.
The campaign argued that there are few convenient routes across the city for some journeys, if the one-way infrastructure is in place.
The City Council said bike racks will be replaced in the coming weeks.
It said a proposal to look at the one-way system will be considered when the next city development plan is being drawn up, a process that is to begin in early 2015. 
The rental scheme is being sponsored by a soft drinks company, which has branding on each of the bikes.
The scheme will be rolled out in Limerick on 8 December and Cork on 18 December.