The Carers' Association has called for a complete review of the application process for the Carer's Allowance in respect of those looking after people with learning disabilities and autism.
The association said it is encountering a worrying rise in the rejection rate following desk-top assessments at the Department of Social Protection. 
The father of a 16-year-old boy with autism drives 80km a day to bring his son to the Stepping Stones ABA school in Kilcloon, Co Meath.
Anthony Doolan gave up his permanent, pensionable job ten years ago to care for his son Paul full-time.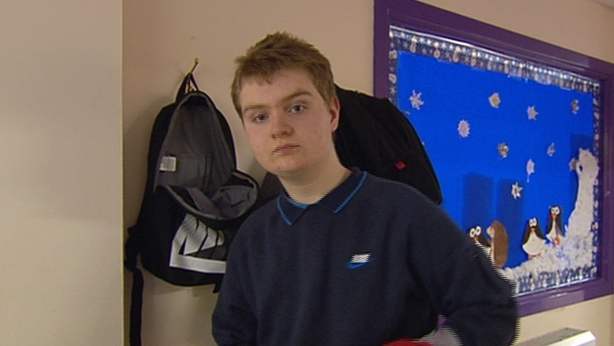 He said his son cannot be left at any stage on his own and needs to be under constant supervision.
Mr Doolan said that last week the Department of Social Protection terminated his Carer's Allowance saying that its Medical Adviser has assessed his GP's evidence that Paul needs supervision and is severely affected by mental health, behaviour, learning and speech problems.
The adviser concluded that Paul was "not so invalided or disabled as to require full-time care and attention".
Mr Doolan said he is seriously concerned he may lose his car because of the loss of the weekly allowance.
He said: "I'm just aghast as to how somebody who has never seen this child could make such a huge decision that has a huge impact on carers."
He has asked the department to review its decision.
Catherine Cox of the Carers' Association said it has seen similar cases to the Doolans across the country.
She said: "The whole process is flawed. If you look at the application form, the medical assessment leans heavily towards a physical disability and against an intellectual disability and a person like Paul (with autism)."
The association said the allowance has been withdrawn from family carers who provide full-time care for their children who have reached 16 and are in the process of moving from Domiciliary Care Allowance to Disability Allowance.
Ms Cox said carers are being informed by letter "following a desk top review that their children no longer require substantial care and attention above and beyond that of a child of a similar age without a disability and therefore their payments are being cut".
The North Kildare - Dublin West Autism Support Group has called a meeting next Wednesday to discuss the Doolan's case and other similar cutbacks. 
The association has asked that current reviews of the allowance are stopped with immediate effect and payments reinstated until a fairer system of application and review are in place.