The Garda Inspectorate Report on Crime Investigation has identified inefficient processes and poor management practices in An Garda Síochána and highlighted "systemic failures" in recording practices on the garda PULSE system.
It said a range of issues, from the recession to an administrative overload on Garda superintendents, have led to the "perfect storm".
This has resulted in the force falling short in a number of ways
The report highlights serious systemic weaknesses in the force and identifies the absence of up to date dispatch technology.
It also highlights deficiencies in practices, supervision and governance relating to the recordings, classification and investigation of crimes.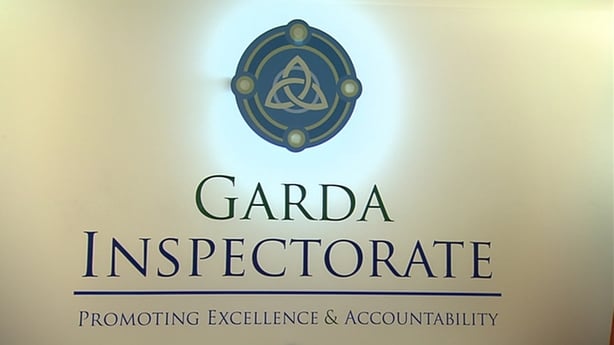 It found that 8.5% of all crimes recorded on the PULSE system were reclassified over a 17-month period from January 2011 to May 2012.
The Inspectorate report makes more than 200 recommendations for change to be implemented on a short, medium and long-term basis.
Chief Inspector Robert K Olson said some of the recommendations have been made in previous reports, but have not been fully implemented "and are, as a result, even more urgent today".
Some of the deficiencies in systems and practices include a lack of oversight of the decision making process; inexperienced gardaí investigating serious crime; an inconsistent approach to updating victims of crimes and a lack of IT and equipment to support the investigation of crime.
The report also notes areas of good practice including a new Community Policing Model, a range of crime prevention initiatives and a new approach to integrated briefings.
However, the report noted that some of these elements of good practice are not consistent across the force.
Among the key recommendations are the implementation of a new divisional model of delivering policing services and the procurement of a Computer Aided Dispatch system to accurately record calls for service.
In the interim the report recommends that action be taken to improve the use of the PULSE system.
It also recommends that a "Force Crime Registrar" be appointed who would have responsibility for the accuracy and integrity of the recording of incidents and called for an examination of the whole process of fingerprinting and managing of people held in custody.
Failures in PULSE system
The report found there are "systemic failures" in recording practices on the garda PULSE system.
The Inspectorate directly accessed the PULSE system and sampled 393 reclassified incidents.
It found 71% of crimes incorrectly reclassified with insufficient information to make a determination in 11% of the cases.
There was no recorded rationale to explain the reclassification in many cases.
In the majority of cases the initial classification was correct.
It found crimes of burglary and attempted burglary are not always recorded correctly and as a result there is significant under-recording.
Minor assualt cases were sometimes incorrectly reclassified to Attention and Complaints as a result of a reluctance of a victim to assist with a prosecution.
Most reclassifications of robbery went to a less serious crime type, such as theft person or theft
It identified regular incorrect classifications of burglaries as criminal damage, attempted burglaries as criminal damage and minor assaults as non-crimes.
The report found that in particular crimes of burglary and attempted burglary are not always recorded correctly and as a result there is significant under recording.
It also found that any member of An Garda Síochána can change a crime classification, without approval or supervision.
It found that the greatest percentage of movement to a lesser crime took place in the categories of burglary, robbery and assault.
The inspectorate examined 2,372 crimes reclassified between January 2011 and May 2012.
The report found PULSE entries lacked details related to crime scene investigations, suspects and witnesses.
The Inspectorate has recommended an annual audit of incident and crime recording by an independent body.
Pilot garda roster criticised
The report criticises the new pilot garda roster.
It says that it provides members at specific times and has members on duty at times when not required.
It finds the roster is negatively impacting on the availability of detective resources and a four day rest period built into the roster is impacting on the continuity of crime investigations.
It also finds that the creation of a fifth unit has negatively impacted on the availability of numbers of frontline staff and supervisors.
It also found that there is no individual performance management system in An Garda Síochána.
It says that while there are clearly many hardworking members, there is no way to objectively measure performance and there is a perception that under-performance is not being adequately addressed.
The Inspectorate also said that while the technology to track the location of garda members on patrol was available to the force, it was only used in north central Dublin.
It said there was limited evidence that resources were being deployed across different districts in the same division, and "unhelpful demarcations" of the various situations dealt with by specialist or traffic corps units.
The inspectorate found that garda units which did not respond to requests to attend calls were often unchallenged by their supervisors.
It also noted that garda reserves were not being utilised, supervised, or directed.
It found that the introduction of the pilot roster had led to the disbandment of reduction in numbers of some pro-active specialist units and administration units retained many gardaí that could be deployed to operational duties.
Victims' experiences
In relation to victims' experiences following a crime, the Inspectorate said there were delays and failures in gardaí getting statements of complaint, with criminal cases adjourned on numerous occasions.
It said that arrests were not always made in domestic violence cases, unless a barring order had been in place.
Some victims who contacted the Inspectorate reported good initial action, but less satisfactory follow-up.
Many victims said they were not kept up-to-date with developments in their case and found it extremely difficult to contact their investigating officer.
The Inspectorate said that crimes often take a long time to investigate, and victims don't have the option of using email to communicate with gardaí.
It said there was no formal process in place to monitor the quality and service provided to victims, with no policy in place to deal with those who are repeat victims of crime.
The report noted that good examples of victim contact were found in divisions that use community gardai to visit victims.
Inconsistencies in crime investigation protocols
The Inspectorate found the absence of written protocol explaining what crimes are investigated by individual garda units created inconsistency.
The report found examples of regular unit gardaí investigating serious crime such as rape, threats to life, aggravated burglary and child sexual abuse.
The Inspectorate noted that in other policing jurisdictions these types of crimes are usually investigated by trained detectives or officers assigned to specialist investigative units.
In more rural areas the Inspectorate found the investigation of serious crime might be determined by who is available rather than who has the skills and experience to investigate a particular crime. 
Victims' services offices to be established
The acting Garda Commissioner said that victims' services offices will be established throughout Ireland to deal with victims.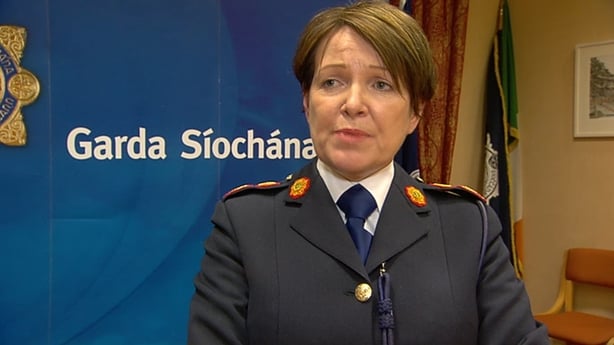 The report, which took three years to complete, also recommended new management structures in garda divisions, with superintendents in particular districts being responsible for one specific aspect of policing across the division.
It is the job of the Garda Inspectorate to examine the operation and administration of the force, and report and give advice on best policing practice.
It began looking at how gardaí investigate crime in 2011 and its report runs to more than 500 pages.
Minister for Justice Frances Fitzgerald said the report raises serious concerns and represents a "highly challenging analysis of Garda processes and systems."
She said the report also highlights serious systemic weaknesses.
The Inspectorate report found a police service in need of modernisation of its crime investigation operational and support infrastructure.
Minister Fitzgerald said the report was a vital piece of work which was long overdue.
She said the Government is already implementing a comprehensive justice reform programme, which includes the setting up of an independent Police Authority and strengthening the powers of the Garda Ombudsman.
Acting Garda Commissioner Noirín O'Sullivan says she accepts the broad principles within the report.
She said a data quality team is being set up to examine the problems with the recording and classification of crime.
Victims Services Offices are being established in the regions to deal with crime victims concerns, while an offender management programme will impact repeat offenders
She said the men and women of An Garda Síochána are focused on providing a police service that the people of Ireland can be proud of.
Minister for Public Expenditure and Reform Brendan Howlin earlier said the public could expect a comprehensive document.
The minister said the report would contain "deep analysis and significant proposals", and would be a "blueprint for more efficient deployment of garda resources".