There were surprise results in the two Dáil by-elections, with the fancied candidates being defeated in both constituencies.
In Roscommon/South-Leitrim Independent candidate Michael Fitzmaurice won the seat on the seventh count.
He defeated Fianna Fáil's Ivan Connaughton, who was the favourite to win. Mr Connaughton had also topped the poll earlier.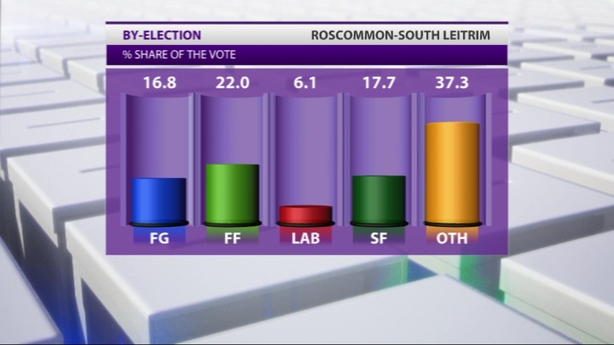 The share of the vote showed strong support for Independents, with Fianna Fáil also polling well in the constituency.
Meanwhile, in Dublin South-West Paul Murphy of the Anti-Austerity Alliance won a surprise victory by concentrating his campaign on the issue of water charges.
Sinn Fein's Cathal King had been firm favourite to take the seat and he topped the poll.
However, after a neck-and-neck battle Paul Murphy eventually overtook him on transfers.
Sinn Féin and Independents, including Paul Murphy, took over 70% of first preference votes in the constituency, well ahead of the Government parties and Fianna Fáil.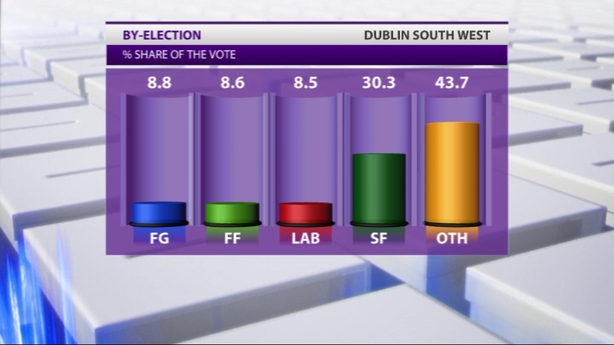 Taoiseach Enda Kenny congratulated the two Fine Gael candidates, Cáit Keane and Maura Hopkins, who contested the by-elections.
Mr Kenny said: "Both made a real impact in their respective constituencies and their results show that they have great potential in the next General Election".
Elsewhere, high-profile members of Fianna Fáil expressed their disappointment with the results for the party in the by-elections.
Éamon Ó Cuív said it was a bad day for Fianna Fáil. He said the party cannot ignore the results and that it cannot be business as usual.
Mr Ó Cuív added he will be outlining his concerns at Tuesday's parliamentary party meeting.
He also said that three and half years ago they were fighting against a gale force wind and got 17%, and that three years later the Government was shooting itself in the foot and Fianna Fáil has only marginally gained.
Another member of the party, Limerick TD Willie O'Dea, also expressed his disappointment with the two by-election results, however, he stated the party should not panic.
Mr O'Dea said they must focus on a realistic policy platform that will resonate with the voters, adding the party has an identity problem.
Meanwhile, Fianna Fáil's Barry Cowen said he was disappointed with the result in Roscommon in particular.
However, he said that on the positive side sufficient progress has been made since 2011 to win the seat in the next general election.
Sinn Féin leader Gerry Adams said the Government parties were trounced in the Roscommon/South-Leitrim by-election.
He said the Government keep talking about the democratic revolution but these election results prove a revolution is already under way.