Dublin city councillors have postponed a vote on a land swap deal that would ensure the restoration of the 1916 site in Moore Street in time for centenary celebrations.
This follows an improved offer from developers Chartered Land who have planning permission for a massive shopping centre surrounding the site.
Council officials had proposed accepting an offer from the developers to restore the national monument at 14 to 17 Moore Street as a heritage centre and give it to the council.
The buildings were used by 1916 rebels as they tried to break out through British lines and for their last council of war.
In exchange for the €9m NAMA funded project the council would give the site it owns at 24/25 Moore Street, which is needed for the shopping centre.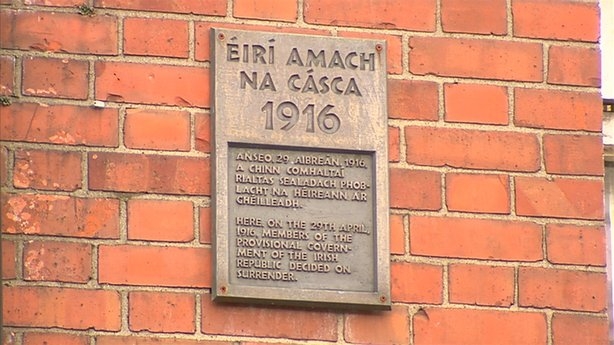 However, councillors were reported to be against the proposal as some relatives groups want to preserve the entire terrace and surrounding areas.
It is understood that Chartered Land is now offering to also include No 10 in the project, which has the gable wall that rebels first tunneled through as they escaped from the GPO.
The remaining buildings on Moore Street would be demolished but Chartered Land point out that many were rebuilt since the Rising.
A proposal by Lord Mayor Christy Burke to postpone a vote on the land swap because of the latest offer was accepted by councillors.