Texas health officials said as many as 80 people were in contact with the Dallas Ebola patient at some point, NBC News reported.
This marks a significant jump from 18 people authorities had said may have been exposed to the deadly virus. A number of children also had contact with the man.
Additionally, four members of the patient's family have been ordered to stay at home, NBC said, citing Texas officials.
The man, from Vickery Meadow in Dallas, is the first person diagnosed with Ebola in the US and was taken into hospital on Sunday.
He was admitted to Texas Health Presbyterian Hospital two days after being sent home from a Dallas hospital and was seen vomiting on the ground outside an apartment complex as he was put into an ambulance.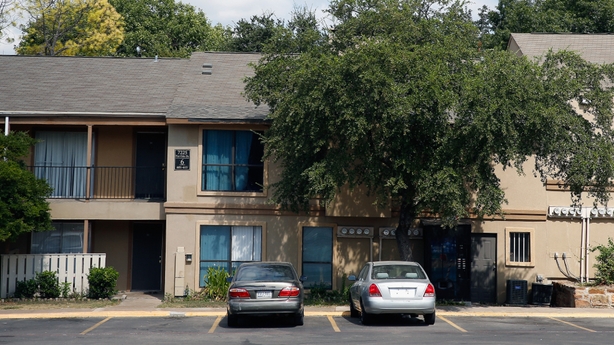 The man had flown back to the US from Liberia where he had reportedly helped bring a woman with Ebola to hospital in Liberia.
She was turned away due to a lack of space and he brought her home, where she later died.

Ebola spreads through contact with bodily fluids such as blood or saliva, which health experts say limits its potential to infect others, unlike airborne diseases.

But, the long window of time before patients exhibit signs of infection, such as fever, vomiting and diarrhoea, means an infected person can travel without detection.
Meanwhile, charity Save the Children has said people in Sierra Leone are being infected with Ebola at the rate of five every hour.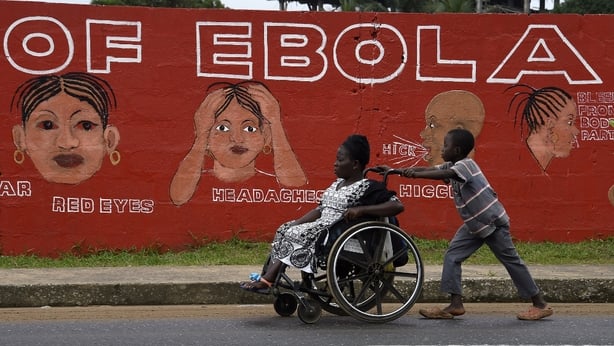 It said 765 new cases were reported last week but there were only 327 hospital beds available and the rate of infection means healthcare demands are far outstripping supply.
The charity said that as soon as the authorities get on top of the virus in one area, it emerges in another.
Country director in Sierra Leone Rob MacGillivray said it is very difficult to give accurate figures on the number of children who are dying from Ebola as monitoring systems are unable to keep pace with the outbreak.
So far, more than 3,300 people have died in the Ebola outbreak in west Africa.
There have been 7,178 confirmed cases, with Sierra Leone, Liberia and Guinea suffering the most.
An international conference was held in London today to raise awareness about Ebola.
Participating countries will discuss how the global community can provide an effective response to the crisis in West Africa.
They are expected to announce pledges to support the international effort to defeat the disease.
Britain's Foreign Secretary Philip Hammond has called for countries to increase financial aid, as well as other vital help, including medical expertise, transport and supplies.
"We need help from the international community to provide us with the doctors and nurses, so we're asking other countries to piggy back on the structure we've put in place," he said.
"Britain's got a footprint on the ground in Sierra Leone, we've got military engineers there, we've got a big DFID presence, we've got a plan to roll out a large number of additional Ebola treatment beds."
Experts have warned that the outbreak has developed at an unprecedented scale with the current rate of infection standing at 1.7, meaning that for every ten people that contract the virus a further 17 will also be infected.
The aim is to get the rate down to one, and eventually below one, in the fight to stop the spread of the deadly disease.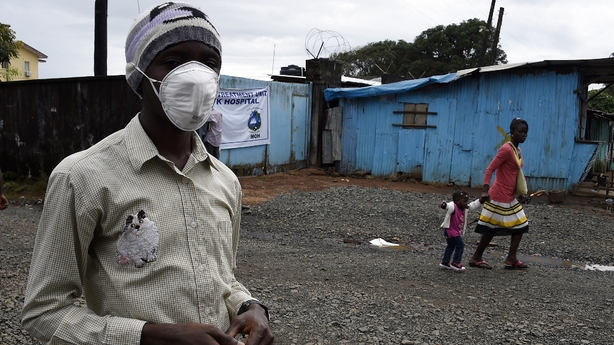 Experts believe they have a 90-day window to halt the spread of Ebola, which could otherwise have infected around 1.5 million people by January.
Sierra Leone President Ernest Bai Koroma was due to be the guest of honour at the half-day meeting in London, but cannot attend because his plane broke down.
The Liberian and Guinean ambassadors are attending the conference, so too are the Ghanaian deputy foreign minister and representatives from Nigeria, the United States, Canada, Cuba, Japan, Australia, New Zealand and many EU nations.
At least 3,700 children have lost one or both parents to the virus since the start of the outbreak, according to preliminary UNICEF figures, with fears that this could have doubled by the middle of next month.
The charity warned that many children are also being rejected by their surviving relatives for fear of infection.