Gardaí have begun a murder investigation following the shooting dead of a man in Balbriggan, Co Dublin this morning.
Benny Whitehouse, who was in his 30s, was shot dead in his car on Clonard Street just after 9am.
His partner was shot in the leg and is in a stable condition in hospital.
The couple had just dropped off children at a nearby school, when their car was approached by a lone gunman, who fired several shots at them.
The gunman, who wore a balaclava, escaped in a dark Ford Focus car, which was later found burned out in the Naul in Co Dublin.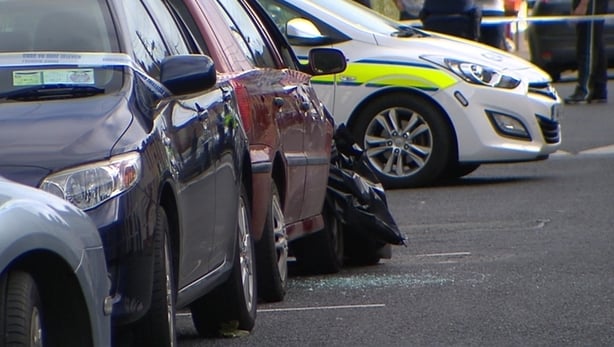 Mr Whitehouse's body was removed from the scene this evening.
He had been before the courts in the past on charges of drug-driving and hunting wild animals on land without permission.
His murder is believed to be related to an ongoing feud between criminal gangs in the area connected to the supply of drugs in Balbriggan and Drogheda.
Gardaí have appealed for witnesses to contact them in Balbriggan on 01-8020510.