Minister for Justice Frances Fitzgerald has said the Government will publish the findings of the investigations into new allegations that penalty points were cancelled without the proper authority.
Ms Fitzgerald said the allegations were being investigated by both the Garda Ombudsman and the Garda Professional Standards Unit and people should not jump to conclusions.
She rejected assertions that An Garda Síochána was an ill-disciplined and out of control force and said people should wait until the full facts have been established.
Interim Garda Commissioner Noirín O'Sullivan said the timeline in relation to these allegations was very important.
She said only three people could cancel penalty points under the new system introduced in June.
The Commissioner said gardaí were treating these allegations with the utmost seriousness and any infringement will be dealt with.
Her comments came after garda whistleblower Sergeant Maurice McCabe made new allegations about the cancellation of penalty points.
Meanwhile, anti-corruption group Transparency International Ireland has called for an investigation into why the allegations have come up since reforms in the system were introduced.
Chief Executive John Devitt, who has been in contact with Sgt McCabe, said it appeared as though the abuse of the system was continuing despite promises that this would not happen again.
He said his organisation was working on the assumption that fixed charge notices would now be cancelled centrally.
However, he said this did not appear to have happened.
Mr Devitt's comments come as senior gardaí met Sgt McCabe at Garda Headquarters about his new allegations.
It is understood the allegations relate to off-duty gardaí falsely claiming they were driving garda vehicles at the time the offences were detected.
Certain motorists are said to have had penalty points cancelled on multiple occasions.
Ms O'Sullivan said yesterday the new allegations had been referred to the Garda Ombudsman Commission by Minister Fitzgerald and that senior management were investigating.
Mr Devitt welcomed the commissioner's comments, however he said gardaí still felt as though they can cancel penalty points in spite of the promises of their senior officers and the Minister for Justice.
A number of changes to the fixed charge penalty system were introduced in June to provide for stronger oversight of the system that included the introduction of regular audits.
An audit is currently being conducted by the Garda Professional Standards Unit and it is understood that Sgt McCabe will also meet it to discuss how the situation can be addressed.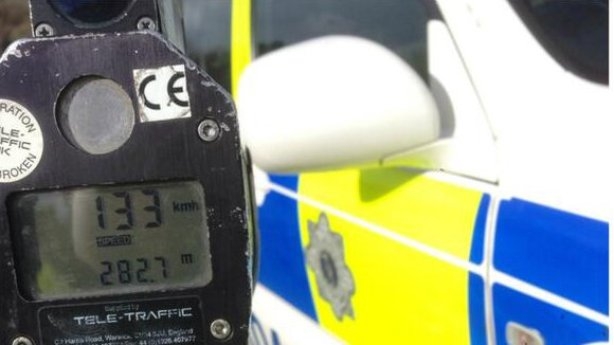 The Chair of the Dáil Public Accounts Committee has said the Fixed Charge Processing Office in Thurles in Co Tipperary needs to be audited and looked at.
Speaking on RTÉ's Today With Seán O'Rourke, Fianna Fáil TD John McGuinness said the Comptroller and Auditor General should also be asked to look at the penalty points system again.
He said he believed there was a problem in terms of controls and discipline within the garda force, which he said needed to be addressed.
Mr McGuinness said the whole penalty points system needed further examination and needed to be reformed in certain areas.