The Catholic Primate of All Ireland, Cardinal Seán Brady, has confirmed that he has offered his resignation as Archbishop of Armagh to Pope Francis ahead of his 75th birthday, which falls tomorrow.
In a statement, he said he did so in accordance with a requirement of church law. 
Mark Vincent Healy, a survivor of clerical sexual abuse who met Pope Francis earlier this summer, said the Cardinal should have resigned sooner because of his swearing to secrecy of two boys who told him almost 30 years ago they had been abused by paedophile priest Fr Brendan Smyth.
This morning's statement followed a media report that there was surprise in religious circles that he had tendered his letter of resignation almost a month ahead of his 75th birthday.
His spokesman responded that about a month's notice is completely normal for a bishop approaching retirement on age grounds.
The cardinal faced widespread calls for his resignation over four years ago when it was revealed that, as secretary to his then bishop in 1975, he had sworn to secrecy two boys who told him they had been abused by the late paedophile Smyth.
After apologising and reflecting on his position for weeks, the cardinal decided to stay on.
Two years ago, Brendan Boland, one of Smyth's victims who he had met, revealed that the Cardinal had failed to give the civil authorities the names of other children Mr Boland knew Smyth was abusing.
He rejected renewed calls to go.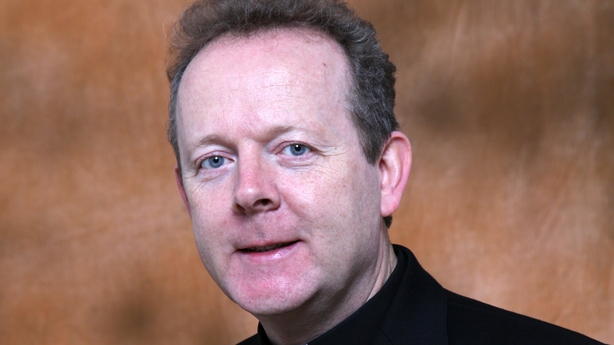 Three years after asking the Vatican to appoint another bishop to help him in Armagh, Pope Benedict appointed Derry city Monsignor Eamon Martin as his successor-in-waiting.
Cardinal Brady's statement says Archbishop Martin has prepared excellently for the succession over the past 19 months.
In his statement, Dr Brady said he looks forward to the day when Pope Francis accepts his resignation and "when Archbishop Eamon will take over as Archbishop".
Dr Brady was born on 16 August 1939. He was ordained a priest on 22 February 1964, going on to be ordained Coadjutor Archbishop on 19 February 1995.
He was installed as Archbishop of Armagh on 3 November 1996; and became a cardinal on 24 November 2007.
Abuse survivors criticise Brady
Clerical abuse survivor Marie Kane has said Cardinal Brady should have stood down a long time ago, and that his resignation at this stage is just a matter of procedure.
Ms Kane met Pope Francis last month and called for him to remove Cardinal Brady from office as Catholic Primate of All Ireland, for failing to properly address the issue of abuse.
Speaking on RTÉ's News at One, Ms Kane said Cardinal Brady was now standing down because he was turning 75, and that was what he had to do.
Ms Kane said Cardinal Brady should give a huge apology to survivors for what had happened in relation to the handling of clerical sexual abuse.
She said she hoped that Pope Francis would give a very quick response to Cardinal Brady's letter of resignation, and that the Pope would accept his resignation very quickly.
Mr Healy, also speaking on the News at One, Mr Healy welcomed the resignation of Cardinal Brady but said that it is purely based on his turning of age rather than in respect of survivors of clerical sexual abuse.
He said: "This announcement is far too late, it is disingenuous to do this because he's turning a given age rather than he's doing this as a point of honour or respect for those families and survivors who had been so abused that have had to live with a life penalty of his failures and inactions."
The American-based Survivors' Network of those Abused by Priests said it is concerned that many will assume that Cardinal Brady's successor, Archbishop Eamon Martin, will improve child protection and church assistance to survivors.
Meanwhile, the Association of Catholic Priests here said it had no comment to make on the Cardinal's offer to resign.