Liberian President Ellen Johnson Sirleaf has declared a state of emergency in the country due to the deadly Ebola outbreak.
Ms Sirleaf warned that extraordinary measures are needed "for the very survival of our state".
Speaking of "a clear and present danger" from the virus, she said the state of emergency will stay in place for a minimum of 90 days.
The latest figures from the World Health Organisation show that 932 people have died from the disease in West Africa, with 1,711 confirmed cases, mostly in Guinea, Liberia, Nigeria and Sierra Leone.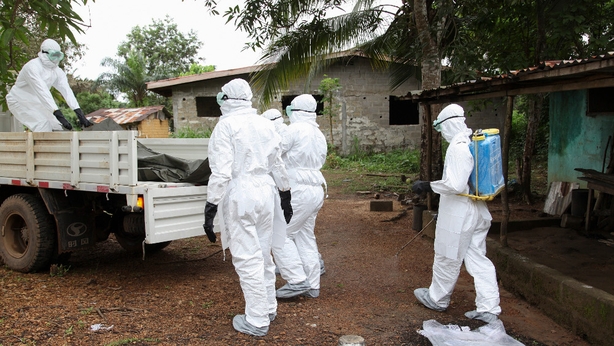 WHO officials are holding a two-day meeting in Geneva to discuss an international response to the crisis.
About 300 Liberians have been infected by the disease, which has been raging in West Africa's forests since the start of the year. More than half of those who have caught it have died.
"The threat continues to grow," warned Ms Sirleaf.
"Ignorance, poverty, as well as entrenched religious and cultural practices continue to exacerbate the spread of the disease."
The Liberian leader had already called for three days of fasting and prayer to ask for divine intervention against her country's deadliest-ever Ebola outbreak.
Spotlight on experimental drugs
"The scope and scale of the epidemic, the virulence and deadliness of the virus now exceed the capacity and statutory responsibility of any one government agency or ministry," she said.
Meanwhile, an elderly Spanish missionary infected with the deadly virus in Liberia landed in Madrid this morning.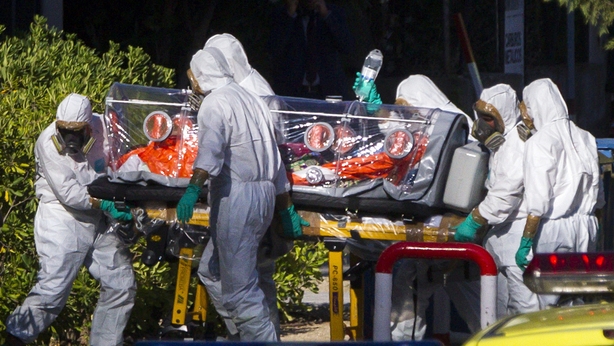 He became the first patient in the fast-spreading outbreak to be evacuated to Europe for treatment.
A plane carrying 75-year-old Catholic priest Miguel Pajares landed at the Spanish capital's Torrejon military air base at 8.15am local time.
He has been taken to Carlos III hospital for treatment and is said to be in a stable condition.
He was repatriated along with his co-worker Sr Juliana Bohi who has tested negative for the virus.
"The patients have arrived well, though a little disoriented. They are both now in quarantine," Madrid health official Javier Rodriguez told a news conference.
The hospital has cleared the entire sixth floor to treat the two patients.